'In-house cleaning' necessary, but don't embarrass Pakistan: Nisar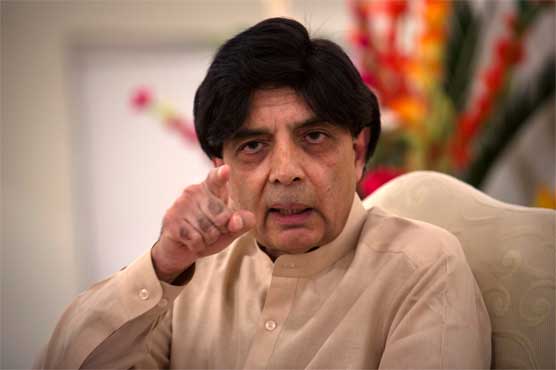 ISLAMABAD, SEPT 19 (DNA) – PML-N leader and former interior minister Chaudhry Nisar Ali Khan has lashed out at the ruling party as well as Prime Minister Shahid Khaqan Abbasi, advising him that putting the house in order is necessary, but avoid embarrassment to Pakistan internationally.
Issuing his remarks from the capital, Nisar reacted to statements given by government officials, adding that the party should treat its shortcomings. He recommended practical measures instead of mere claims. "Government officials support enemy s narrative by giving certain statements," he claimed.
Ex-minister went on to complain that such remarks weaken Pakistan s stance in the international level. "Pakistan is accepting what India used to say, but did the Indian politicians or government confessed to anything like that?" he asked. Nisar told that the safe havens of terrorists work inside Afghan territory despite troops and CCTV cameras of the United States (US).
He went on to state that terrorists  influx from across the border played with fire and blood in Pakistan, inquiring has Afghanistan or US ever confessed to the need of internal measures for eradication of terrorism. He concluded that his government took historic measures against terrorism in the last four years, though a lot still needs to be done.
It should be noted that Nisar has responded to the statement of Foreign Minister Khawaja Asif in which he stresses the need for  in-house cleaning . The concern is also backed by premier. PM Abbasi and FM Asif reached New York yesterday to attend 72nd session of the UN General Assembly (UNGA).