It is an honor to serve in Pakistan, says German ambassador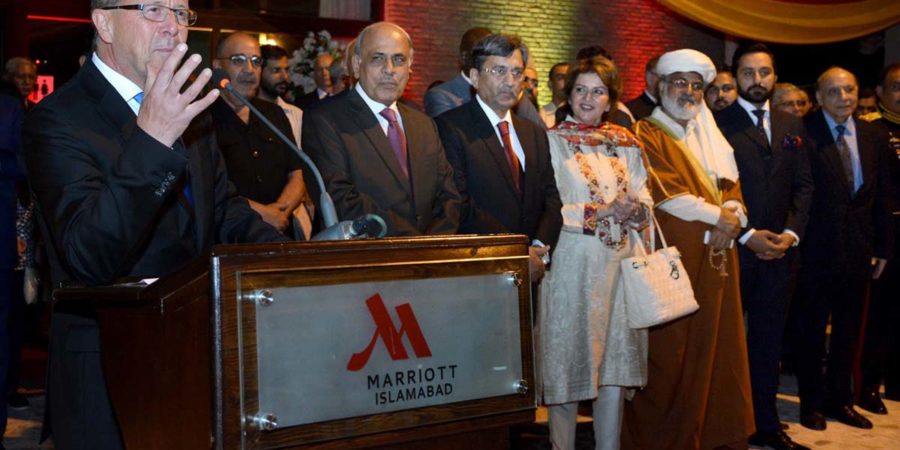 ISLAMABAD, OCT 04 (DNA) – Ambassador of Germany Martin Kobler while speaking on the occasion of  the German Unity Day reception has said Germany, Pakistan relations date back long traditions and friendship and I am proud of it. He said it is an honor for him to serve as German ambassador in Pakistan.
He said when he was coming to this country he had asked his colleagues to find a motto we can work together with our Pakistani friends and we found motto ' realizing potentials together'.
The Pakistani nation and especially the youth are gifted with huge potentials therefore we all need to make earnest efforts to utilize this potential for the ultimate good of this country. The ambassador talked about role of other partners which can play a central role in bringing both peoples closer.
He said Pakistan is a young country having 60 per cent of population being below the age of 30. Sometimes the youth are described as a burden but I think it is just the opposite. Youth are not only the future of the country but they are present of the country as well. One way of benefiting fully from the talent of youth is to promote education in the country.
He added, 27th day of Germany Unity is an emotional day for us when the Wall fell and we became a united and prosperous nation and I strongly believe it would not have been possible without the help of the European Union.
"I personally consider the European Union the biggest peace project ever after the terrible times of the Second World War. Within the EU in particular the German, French axis is example how arch enemies can turn into true friends and reliable political partners".
October 03 is also a day of the open mosque. In order to demonstrate harmony in Germany tens of thousands of Germans went to mosques to show that Muslims living in this part of Germany also belong to the united Germany.
He said he has already visited Lahore, Karachi and Peshawar and therefore can say without any doubt that what a wonderful country he had come to serve as the German ambassador.  "I was simply stunned by the diverse culture of Lahore and Karachi".=DNA
============