Hockey WC: India out of quarter-final race after loss to NZ In shootout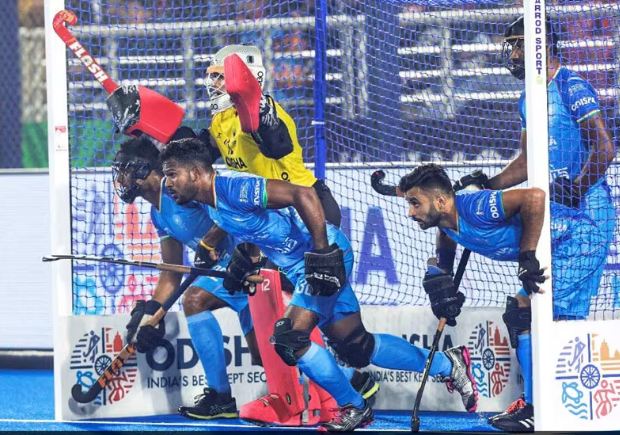 Hockey WC Live: India lose to New Zealand 4-5 (3-3) in penalty shootout of crossover match, out of Hockey World Cup quarter-final race.
India and New Zealand were tied at 3 goals each in the full time and hence the match between the sides went to penalty shootout in the ongoing FIH Men's Hockey World Cup Crossover round at the Kalinga Stadium, Bhubaneswar on Sunday. Lalit Upadhyay scored from the right flank to break the deadlock while Sukhjeet Singh followed him with another goal as India scored two in the second quarter. The same quarter also saw Sam Lane helping the guests close the gap on India. The hosts extended their lead to 3-1 as Varun Kumar scored India's third goal in the third quarter. However, New Zealand scored later the third quarter to trail 2-3. In the final quarter, the side levelled the scores.