Hero mountain climber visits British High Commission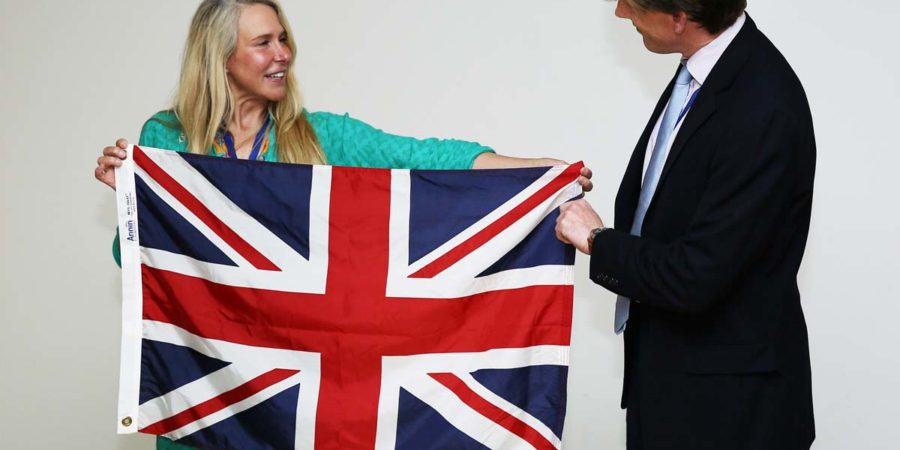 ISLAMABAD, AUG 15 (DNA) – Vanessa O'Brien – the first British woman to reach K2 and safely make it home on Tuesday visited the British High Commission to celebrate her achievements, on Tuesday.
Vanessa, who summited K2 on 28th July, 2017, has previously climbed the highest peak in every continent and reached both the South and North Poles. She has been trying to climb K2 for three years.
The Acting British High Commissioner Richard Crowder hosted a special event for Vanessa, where she addressed staff and families at the British High Commission. She also handed over the British flag, which she took to the top of K2 (see picture).
Richard Crowder, Acting High Commissioner, said:
"We are so proud of Vanessa and her incredible achievement. Her determination, passion and professionalism is a real inspiration us all. We are delighted that we were able to celebrate with her at the British High Commission, and for her to share her incredible achievement with us."
Vanessa O'Brien said:
"It is a pleasure and honour to present the British flag I was able to take to the top of K2 after three years, and to meet staff from the British High Commission. I hope that this flag will inspire others to reach great heights in whatever they choose to do."