'Hell on Earth'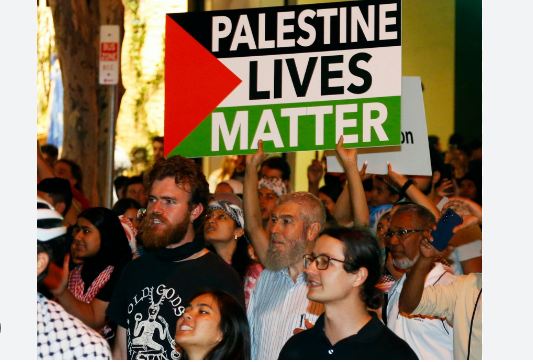 DO Palestinian lives matter? Clearly, in the eyes of the global elite —both in the East and the West — they do not, with the Palestinian body count rising as Israel continues its savage assault on Gaza. A UN official aptly described the forsaken Palestinian region as "hell on earth".
With the Israeli onslaught entering its sixth week, there are no signs that the plight of Gaza's people will ease anytime soon. In particular, the Israeli war on Gaza's hospitals is despicable, as the world over, medical facilities are considered off limits during hostilities.
When health centres are attacked, such as the 2020 terrorist strike on a maternity home in Kabul's Dasht-i-Barchi area, there is universal revulsion. In slaughtering children, the elderly and infirm, Israel is employing the same tactics that some of the world's worst perpetrators of terrorist violence do.
Last month when the Al Ahli Hospital was hit, there was global condemnation of this repulsive act, even though Israel tried to deflect criticism by claiming that an errant Palestinian missile had hit the facility, despite compelling evidence that this was the handiwork of the Israeli Defence Forces. The war on Gazan hospitals continues, as reports indicate that the Al Shifa and Al Quds medical facilities have ceased operations.
At least six premature babies have apparently died due to power shortages at Al Shifa. In total, the UN asserts, half of Gaza's hospitals and a third of its primary health centres have become dysfunctional. The WHO chief has described the situation as "dire and perilous".
This grotesque bloodbath is being carried out in full view of the world. Where are the champions of human rights in Western capitals who never tire of hectoring others on doing the right thing?
Where are the great supporters of the ummah who say that the world's Muslims are one body, and suffering in one part, means suffering for all? Where are the standard-bearers of Arab nationalism, who loudly proclaim that from the Atlantic shores of the Maghreb to the warm waters of the Gulf they are one nation?
The Gazan massacre is a shameful example of the indifference of the global elite, and the impunity of a well-armed bully — supported by the world's greatest economic and military powers — that slaughters the innocent without compunction in the name of vengeance.
Students of history have read about how Attila, Genghis Khan and Hitler committed unspeakable massacres. Israel's bloodthirsty leadership — the 'only democracy in the Middle East' in the eyes of its Western cheerleaders — should be added to this grim list for what it has done to the Palestinian people over the last six weeks.
History will never forget the screams of dying Palestinian children, and should never forgive those who perpetrated and aided this monstrous crime. Courtesy Dawn