Happy beginning: India's Anju, now Fatima, weds Pakistani in Dir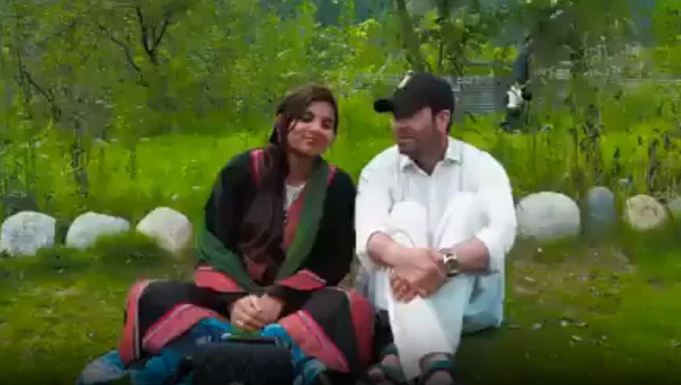 An Indian woman, Anju, who crossed the borders for love Tuesday married her Pakistani friend Nasrullah in Khyber Pakhtunkhwa's Upper Dir after converting to Islam from Hinduism.
The couple tied the knot in a local court of a district and sessions judge.
Malakand Division Deputy Inspector General Nasir Mehmood Satti confirmed the nikkah of Anju, 35, and Nasrullah, 29, saying that the woman has taken the name of Fatima after conversion to Islam.
He further stated that the Indian woman has been shifted to home from the court under police security.
The couple recorded the statement under Section 164, saying they have signed the nikkah on their own will.
Anju told the court that she has willingly come to Pakistan and is very happy here.
Police confirmed that Anju arrived in Pakistan via Wagah border on July 22, and Nasrullah received her in Rawalpindi.
As per Upper Dir District Police Officer (DPO) Mushtaq Khan, Anju had travelled legally to Pakistan and she had a valid visa to stay here for up to a month.
This means Anju can stay in Pakistan till August 21, but she'll have to request the Home Ministry in case she wants to extend her visit.
It may be noted that Anju is a divorcee and has children in India.
Earlier, a video statement of Anju had surfaced in which she said that she had no plans to stay here as she would leave in a couple of days the way she had come to Pakistan.

Anju also requested the Indian media to speak to her if they want to know anything about her visit to Upper Dir, instead of bothering her family in India.
"I request all the media people not to harass my relatives and children," she said.