Govt to launch Green Pakistan project: Minister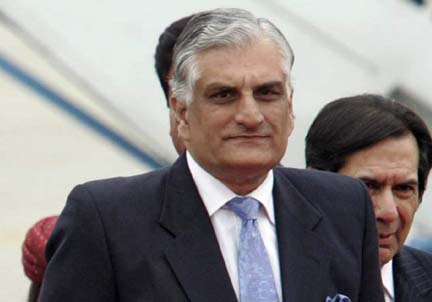 ISLAMABAD, 02 JUNE (DNA) – The Senate was informed on Thursday that Climate Change Authority will be set up to take the necessary measures to meet the challenge posed by the global warming and environmental degradation.Minister for Climate Change Zahid Hamid told the House during question hour that Pakistan Climate Change Act will be passed for this purpose.
He said that the government is taking short, medium and long-term measures to meet the challenge of climate change. He said we have prepared a national forest policy in coordination with the provinces in order to enhance the forest cover in different parts of the country. He said the government has also launched Green Pakistan Project to enhance the forestation.
Minister for Law and Justice Zahid Hamid told the House that the government in principally has approved extension in the period of observance of merit, regional and provincial quota for a further period of 20 years from the date of its expiry through a constitutional amendment.
In this regard, he said the bill is in the process of enactment by the Parliament. Minister for Parliamentary Affairs Shaikh Aftab Ahmad told the House that 82 percent work on the new Islamabad International Airport has been completed and it is expected to be completed by the end of this year.
Minister of State for Information Technology and Telecommunication Anusha Rahman Khan said that 500 telecenters will be set to provide quality e-services in health, education and agriculture to facilitate people in underserved areas of the country.
She said in the first phase, the tender for establishment of 50 telecenters has been floated. Responding to a call attention notice moved by Saleem Mandviwalla and others, Minister of State for Education Muhammad Balighur Rehman told the House that the government is paying special attention towards the promotion of higher education.
He said allocations for the higher education have been phenomenally increased to 83.9 billion rupees. He said resultantly our research publications have increased to ten thousand while one thousand PhDs are being produced annually. He said Pakistan is amongst the top countries in South Asia in terms of higher education.
Responding to another calling attention notice moved by Mian Muhammad Ateeq Shaikh, Minister for Industries and Production Ghulam Murtaza Khan Jatoi told the House that quality of items is being ensured at all the 5500 utility outlets operating across the country. He said Utility Stores Corporation has a proper monitoring and vigilance system to keep a check on the quality of items.
He said that branded items are directly procured from the manufacturers. The chair admitted for discussion an adjournment motion regarding the recent drone attack in Balochistan.   The motion was moved by Farhatullah Babar and others. DNA