Google honours Nusrat on his birthday anniversary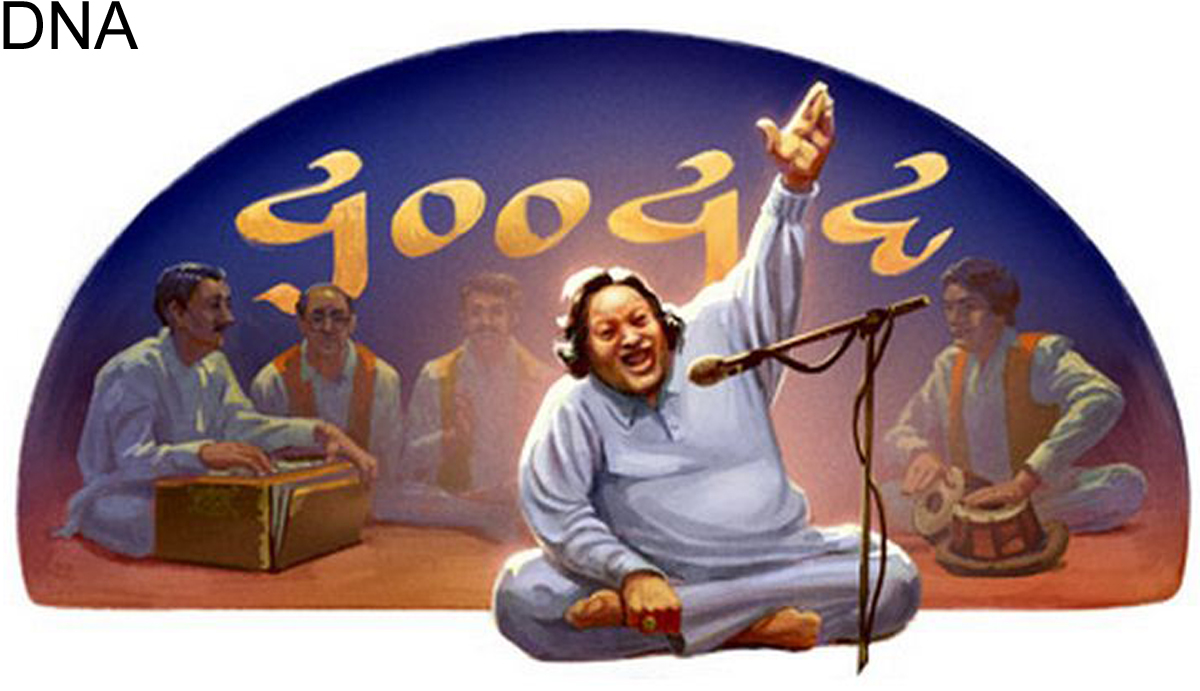 KARACHI: Internet search giant Google paid tributes to Nusrat Fateh Ali Khan, one of the greatest musicians and qawwals of Pakistan, with its Doodle on his 67th birth anniversary.
The Google doodle shows Nusrat Fateh Ali Khan singing, with his left arm raised to make the letter "l" in the word Google.
Khan was born on October 13, 1948 in the city of Faisalabad, Pakistan. His father Ustad Fateh Ali Khan, was a musicologist, vocalist, instrumentalist, and Qawwal.
Khan sang mainly in Urdu and Punjabi and occasionally in Persian, Brajbhasha and Hindi.
His special forte was the amalgamation of modern western music with eastern melody, which is very popular among new generation.
According to the Guinness Book of World Records, Nusrat Fateh Ali Khan holds the world record for the largest recorded output by a Qawwali artist—a total of 125 albums as of 2001.
Khan was taken ill with kidney and liver failure on August 11, 1997 in London, England while on the way to Los Angeles in order to receive a kidney transplant.
He died of a sudden cardiac arrest at Cromwell Hospital, London, on Saturday, August 16, 1997, aged 48.
TIME magazine's issue of November 6, 2006, "60 Years of Asian Heroes", listed Khan as one of the top 12 Artists and Thinkers in the last 60 years. Five documentaries have been made on him.