COAS Gen. Raheel Sharif visits Kakul Academy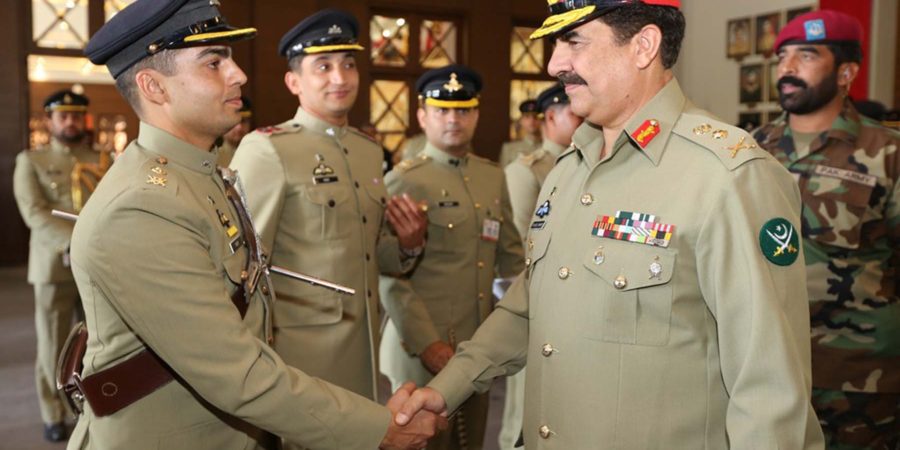 Rawalpindi, October 10 2016: General Raheel Sharif chief of army staff visited Pakistan Military Academy Kakul today. The visit was focused on reviewing the current training regime for cadets and PMA's capacity enhancement projects including  inauguration of 4th Pakistan Battalion.
COAS appreciated ongoing improvements in the training and administrative facilities for cadets.
Speaking on the occasion, COAS emphasised on the need for future  leadership  to focus on their all round professional grooming. COAS said that with an enhanced degree of professional ethos, pride and esprit de corps we can meet all challenges effectively and comprehensively.
During fight against terrorism, our officers have always upheld the proud tradition of leading from the front, regardless of the cost, COAS emphasized.