Gen Raheel helped me out in leaving Pakistan, claims Musharraf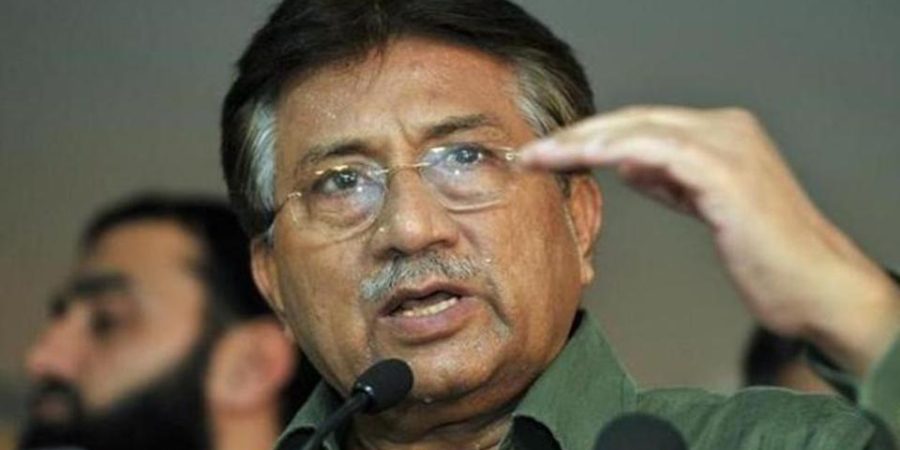 ISLAMABAD, 20 DEC (DNA) – Former Pakistan President General Pervez Musharraf has claimed that ex-army chief Gen Raheel Sharif helped him leave the country by keeping the government from pressuring the courts.
 "Well he (Raheel Sharif) did help me and I am absolutely clear and grateful. I have been his boss and I have been the army chief before him… he helped out, because the cases are politicised, they put me on the ECL, they turned it into a political issue," he claimed during a TV programme.
 Musharraf, who left for Dubai in March after the interior ministry removed his name from the exit control list (ECL), is facing treason charges for imposing emergency rule in November 2007, arresting judges and limiting their powers.
 His name was kept on the Exit Control List for more than 20 months. The retired general is also nominated in murder cases of Benazir Bhutto, Nawab Akbar Bugti and Ghazi Abdul Rasheed.
 The government lifted ban on his foreign travel on Supreme Court's orders. Interior Minister Nisar Ali Khan had said in March that Musharraf had committed to facing all cases against him in court and had "promised to return in four to six weeks".
 In the interview, when asked to explain by the host how the recently retired army chief helped him, Musharraf responded saying by "influencing the courts". He elaborated: "See unfortunately one has to say it, but shouldn't have to… our judiciary should move towards justice."
 "These courts work under pressure behind the scenes and then give decisions. The army chief had a role to play in releasing the pressure behind the scenes."  When asked who exactly Gen (r) Sharif had to relieve pressure from, Musharraf said, "Not from the judges but from the government.
 The pressure the government was putting on the courts was removed. "Once he [Gen Sharif] got the government to relieve the pressure that they were exerting, the courts gave their judgement and allowed me to go abroad for treatment," Musharraf elaborated. DNA