Fowzia Siddiqui gets five-year US visa to meet sister Aafia Siddiqui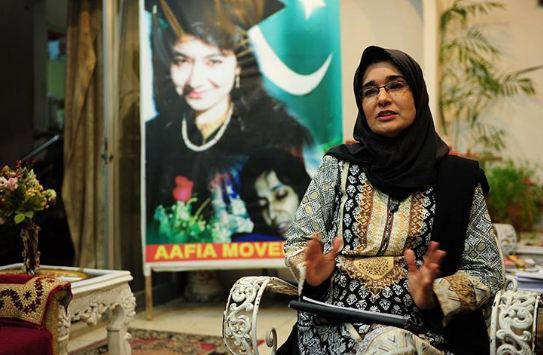 ISLAMABAD, May 08 (DNA): Fowzia Siddiqui got a five-year US visa to meet his sister Aafia Siddiqui in the prison from May 29 and 31 next.
Additional Attorney General Munawar Iqbal Duggal informed the Islamabad High Court (IHC) about the issuance of visa during the hearing of the plea for the release of Dr Aafia Siddique from the US prison.
Fowzia Siddiqui and US lawyer Clive Smith will meet Aafia Siddiqui. The petitioner's lawyer Imran Shafiq informed the court about the meeting.
IHC judge Justice Sardar Ejaz Ishaq Khan heard the case. "Dr Aafia Siddiqui should get an independent doctor for a psychiatric check-up," the petitioner's lawyer said.
The court directed the Ministry of Foreign Affairs to assist in providing independent doctor for the psychiatric check-up of Aafia Siddiqui. The court also directed the government to provide the documents and information related to Aafia Siddiqui to the lawyer.
"The US lawyer has to assure that the information will not be used except in the Aafia Siddiqui case," the court said. "The purpose of sharing information with the US attorney is to prepare the case only," it added.
"Due to the sensitive nature of the information, the approval of the competent authority will be necessary," the Foreign Office officials said.
The court pledged to cooperate with Aafia Siddiqui's lawyer to the extent possible. "All steps should be taken to ensure Fowzia Siddiqui's security in the US," the court directed and added that the documents be shared with the Ministry of Foreign Affairs only.