Four govt servants acted as facilitators in Baldia factory fire tragedy, Salman Baloch tells Rangers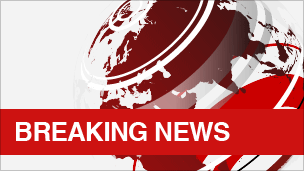 KARACHI, NOV 06 (DNA) –  Former Muttahida Qaumi Movement (MQM) Salman Mujahid Baloch has written a letter to Director General Sindh Rangers in which he accused four government officers of facilitating the prime suspect in the 2012 Baldia Factory Fire tragedy on Monday.
Baloch, who was recently thrown out of Farooq Sattar-led-MQM Pakistan, maintained that at least four officers stationed in Baldia Town, namely Akmal Siddiqui, Mirza Asif Baig, Ameer Ali Qadri and Shahnawaz Bhatti facilitated the culprits in carrying out the crime.
"As the main culprits of this case are in legal custody but some government officers who facilitated them in this horrendous crime are still at large. When the tragedy occurred, these officers were in contact with (MQM's) Baldia Town Sector Incharge Rehman Bhola and used their position to help the accused in the case," the letter says.
Nearly 250 people burnt to death after a horrific blaze erupted in the factory in September 2012. The government formed a JIT to thoroughly investigate the matter, which had later made startling revelations.
The JIT stated that then Incharge of MQM's Karachi Tanzeemi Committee (KTC)  Hammad Siddiqui had ordered Rahman alias Bhola and others to set the factory on fire.
On November 28 during the hearing of the case, an anti-terrorism court grilled authorities for not being able to arrest Hammad Siddiqui and Rehman alias Bhola, the other two suspects of the case. The court had ordered the interior ministry to arrest fugitives with the help of Interpol.
Both Hammad Siddiqui and Bhola are now under custody.
On December 19, 2016, Bhola confessed before a court that Siddiqui allegedly sought extortion and shares in the Ali Enterprises factory in Baldia Town and, upon refusal, decided to punish them.