Four died in road accident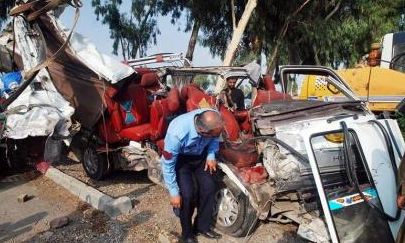 ISLAMABAD, May 1 (APP): Four persons were died while nine others drowned when a speeding rickshaw plunged into the Hakra canal near Head Seven on Monday.
According to a private media report, four dead bodies including children and women were recovered, while four people have been rescued alive whereas the search for a girl was on.
The rescue team reached the spot immediately after the incident took place and shifted the bodies and injured to the hospital.
Police started further investigation.