Forces to clear Shawal of terrorists in 2nd phase: DG ISP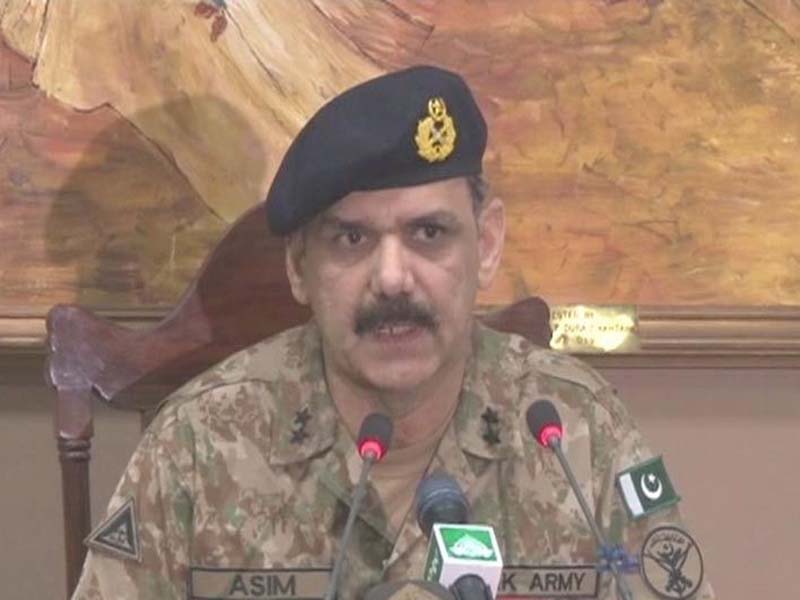 RAWALPINDI, 12 JULY (DNA) –

 
Military Spokesman Major General Asim Saleem Bajwa has expressed the hope that security forces would clear the rugged mountainous Shawal Valley from the terrorists in the second phase of the offensive.
"The Security forces have inflicted heavy losses on the terrorists in the preliminary operation in Shawal Valley," the Director Genera Inter Services Public Relations (ISPR) told NNI in an exclusive interview on Sunday.
To a question about the conclusion of the operation, he said he cannot give a timeframe to complete the operation and said that the operation is making substantial progress.

 

"I cannot give timeframe but I say we are achieving our objectives, however, the understanding is to complete the operation as soon as possible. The operation Zarb-e-Azab is continuing under a plan." he said.
He said the preliminary phase of the operation in Shawal Valley has been completed and the next phase is being planned.

 

"As the terrorists amassed in Shawal Valley after fleeing from other parts of North Waziristan, the security forces have faced some resistance but the enemy has suffered a lot."
"There could be some resistance in the next phase of the operation in the valley, whatsoever the situation might be, the army is determined to move forward, I am hopeful that all areas would be cleared of from the terrorists soon."
The Spokesman said the army and the locals tribesmen have agreed that terrorists would never be allowed to come back once the whole area is cleared of.

 

"The people think that they have rid of the terrorists and no one will again support them. The state position is also very clear that there would be no agreement with the Taliban and no question of their return arises."
When asked if the army have any plan to win hearts and minds of the people after defeating the armed groups, he said winning hearts and minds of the people is not possible within two or three days.
"The brave people of tribal areas are our own and we are proud of them and we will go hand-in-hand and I am hopeful that they will stand with the armed forces for the development in their areas."
To a question about repatriation of TDPs, he said the process has already been started and some people have gone back adding that many people would return their homes in next phase. The government and the Pakistan army have prepared a comprehensive repatriation plan and funds also been allocated in the budget, he held. 
General Asim said that initial estimate of the rehabilitation stands at around Rs 89 billion. The rehabilitation will start with the provision of funds. He said a survey for the rehabilitation and restoration of infrastructure is underway and the army has already started some rehabilitation work in the area.
General Bajwa said the rehabilitation process is not an easy task and the authorities are making sure that the retunrees should get all facilities.

 

To a question about the fire incident in Bannu last month in which two TDPs were killed, he said an investigation committee has been formed to ascertain facts of the said incident.  DNA