FIH Men's Hockey World Cup 2023: Teams qualified for quarter-finals – full list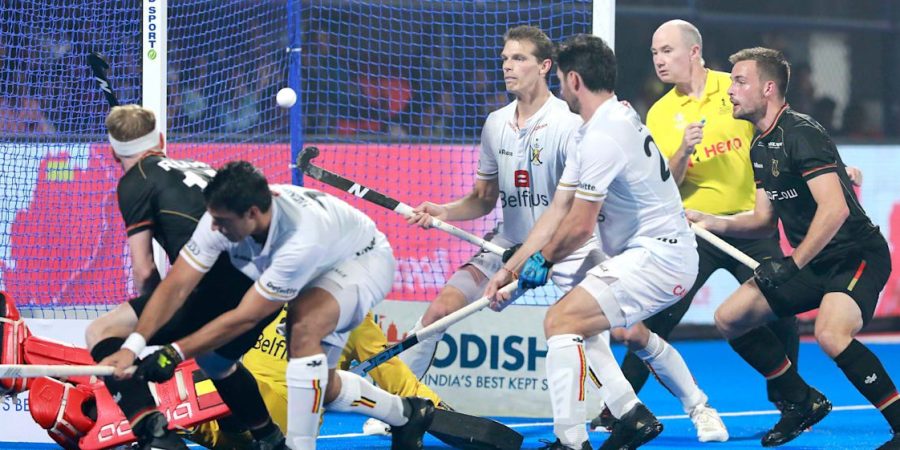 BHUBANESWAR, JAN 21: Four pool winners qualified directly for the hockey World Cup quarters while the remaining slots will be decided by crossovers. With the group stage concluded, the 
FIH Men's Hockey World Cup 2023
 in Odisha has reached its knockout rounds. The top teams from each of the four pools – Australia (Pool A), reigning Belgium (Pool B), the Netherlands (Pool C) and England (Pool D) have already confirmed their spots in the hockey World Cup 2023 quarter-finals. The remaining four spots will be sealed through crossover matches involving teams who placed second and third in their respective pools after the conclusion of the group stage.
| Pool | Teams qualified |
| --- | --- |
| A | Australia (direct) |
| B | Belgium (direct) |
| C | Netherlands (direct) |
| D | England (direct) |
The 
Indian men's hockey team
 entered the crossovers after narrowly missing out on the top spot in Pool D. Though both England and India finished with the same number of points (7), the English team pipped the hosts based on a superior goal difference (+9 vs +4), India will square off against New Zealand, who placed third in Pool C, in the crossovers for a chance to play reigning 
hockey world champions
 Belgium in the quarter-finals. Barring India and New Zealand, Malaysia, Spain, Germany, France, Argentina and South Korea are the other six teams in the crossover matches.
Hockey World Cup 2023 crossover matches
Crossover 1: Malaysia (2nd Pool C) vs Spain (3rd Pool D) Crossover 2: India (2nd Pool D) vs New Zealand (3rd Pool C) Crossover 3: Argentina (2nd Pool A) vs South Korea (3rd Pool B) Crossover 4: Germany (2nd Pool B) vs France (3rd Pool A) The four winners from the crossover matches will join the four direct qualifiers in the quarter-finals. All the crossover matches and the quarter-finals at the FIH Men's Hockey World Cup 2023 in Odisha will be played at the Kalinga Stadium in Bhubaneswar.
Hockey World Cup 2023 quarter-finals schedule
All times in Indian Standard Time (IST)
Tuesday, January 24
Quarter-final 1: Australia (winner Pool A) vs Malaysia/Spain (winner Crossover 1) – 4:30 PM IST Quarter-final 2: Belgium (winner Pool B) vs India/New Zealand (winner Crossover 2) – 7:00 PM IST
Wednesday, January 25
Quarter-final 3: Netherlands (winner Pool C) vs Argentina/South Korea (winner Crossover 3) – 4:30 PM IST Quarter-final 4: England (winner Pool D) vs Germany/France (winner Crossover 4) – 7:00 PM IST