Fighting cases based on lies, Nawaz says in press conference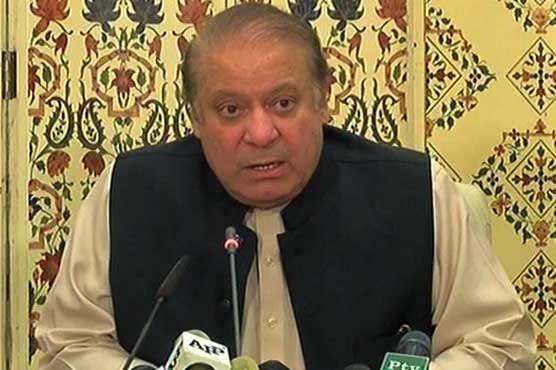 ISLAMABAD, SEPT 26 (DNA) – Ousted Prime Minister (PM) Nawaz Sharif on Tuesday has said that he was deprived of right to appeal and forced to continue fighting cases based on lies and fake accusations against him.
Addressing a press conference at Punjab House in Islamabad, Nawaz Sharif strongly condemned torture of his guards and said he believes in the freedom of media and respects all journalists.
Ex-PM said he had to leave for London due to surgery of his wife Begum Kulsoom Nawaz, who has recently won NA-120 seat that fell vacant due to his disqualification, however, he returned to Pakistan to face references against him.
Nawaz said he had to bear exile and legal procedures because of the baseless allegations hurled by those who do politics of lies, adding that he has ignored all threats for the people of Pakistan who still love him.
Talking about the Panama Papers case, Sharif said he was disqualified on Iqama as the court didn't find any corruption evidence against him in Panamagate. Is this justice? Is this supremacy of law, he asked.