FCDO, University of Essex agree on new Chevening Pathway for Pakistani Scholars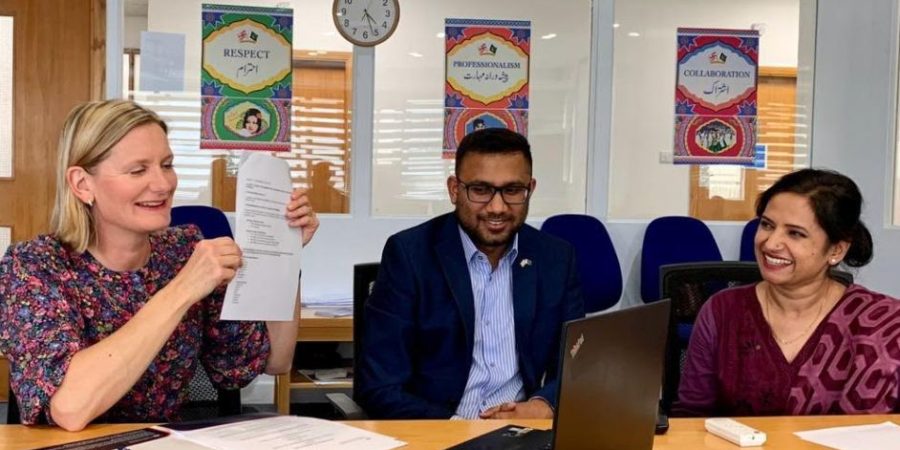 DNA
ISLAMABAD, JUN 12: The Foreign, Commonwealth & Development Office (FCDO) and the University of Essex signed an agreement to provide a new Chevening scholarship pathway for prospective Pakistani scholars. From 8 August 2023, those wishing to undertake a one-year master's degree in the select fields of Climate Change/Sustainability or Heritage/Museum studies in the UK will now be able to apply through a bespoke programme with the University of Essex, via the Chevening website (www.chevening.org).
Both of the available fields: Climate Change/Sustainability and Heritage/Museum studies are highly relevant to Pakistan given last year's devastating floods, linked to climate change, which left 10% of the country submerged, affecting 33 million people. The floods also adversely affected the country's rich cultural heritage, with damage inflicted on the UNESCO heritage site of Moenjodaro, the Amri site museum and the Sehwan folk and craft museum amongst others. As the UK supports Pakistan in its flood reconstruction efforts, this new scholarship pathway will offer long term capacity building support.
At the signing ceremony, Development Director at the British High Commission Islamabad, Jo Moir, said:
"Congratulations to the Chevening Scholarships programme and the University of Essex for signing the Memorandum of Understanding. This partnership is a unique opportunity for mid-career professionals working on Climate Change and Sustainability, and Heritage and Museum Studies, to pursue their master's degrees at Essex University. Chevening represents the very best of the UK-Pakistan partnership. It is a transformative experience, not just for the individual, but also for Pakistan, as scholars return and use the benefit of their UK experience to make a positive difference in their chosen field."
Whilst Professor David O'Mahony, Dean for Partnerships at the University of Essex, said:
"The University of Essex has a long history of welcoming talented students from Pakistan to study, research, and grow within the vibrant international community at our University. We also have a long and proud tradition of welcoming talented students from around the world through the Chevening Scholarship scheme, and therefore the University of Essex is delighted to be the first UK University to offer Chevening Partnership Scholarships for Pakistan.
To coincide with the signing of the Chevening-Essex MOU, we are inviting applications for postgraduate Master's scholarships covering one of two fields: Heritage & Museums Studies or Climate Change/Sustainability.
We have an international reputation in these areas and have just been ranked 56th in the world in the Times Higher Education Global Impact Rankings which highlight the leading universities for promoting the UN Sustainability Development Goals".