FBR decides to cuff off utility connections, block sims of non-filers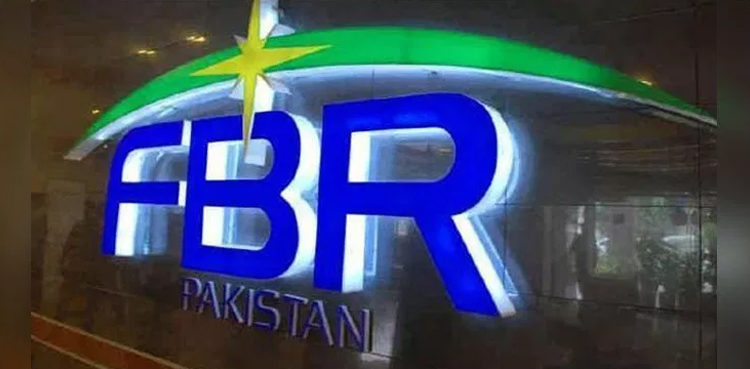 ISLAMABAD, Nov 18 (DNA): The Federal Board of Revenue has decided to cut
the electricity and gas connections and block mobile sims of those who
do not file income tax returns.
In a press release issued by the Federal Board of Revenue, it is said
that Prime Minister Anwarul Haq Kakar has emphasized on increasing the
number of tax filers and revenue in recent meetings, for which steps are
being taken.
The press release says that as part of restructuring measures, FBR has
established 145 District Tax Offices which will focus on bringing 1.5 to
2 million new taxpayers into the tax net till June 2024.
The Prime Minister has stressed the importance of revenue and increasing
the existing number of tax filers during recent meetings.
FBR on Friday notified the establishment of these offices, a new
initiative that would help broaden the tax base and ultimately raise the
tax-to-GDP ratio to a desired level. These offices would be headed by
District Tax Officers entrusted with the responsibility of enforcing
Income Tax Returns from non-filers and stop filers.
The establishment of these offices heralds a new chapter that would
expand the tax net to fill a critical tax gap on the path to bringing
all potential taxpayers into the tax net. These new offices would be
headed by dedicated Inland Revenue Officers in BS-17/18 who would obtain
and utilize third-party data acquired from multiple departments and
agencies that hold critical information regarding investment in assets
and incurring of huge expenditures by potential taxpayers who so far
have managed to escape and stay away from the taxation system including
registration and filing of tax returns.
One of the tools to be utilized for this purpose would be invoking
recently introduced section 114B in the Income Tax Ordinance, 2001 which
authorizes the department to disconnect utility connections including
electricity and gas connections, and blocking of mobile sims if return
is not filed in response to notices issued.
The Federal Government is committed to utilizing all measures and
provide assistance to FBR.
A new Documentation Law is also being introduced to obligate various
agencies/departments to provide data to the FBR through an automated
common transmission system. Collaboration and assistance from the
National Database and Registration Authority (NADRA) have also been
sought. The NADRA chairman has assured the FBR of providing assistance
for widening of tax base through Data Integration.
The initiative would not only strengthen the FBR capacity to enforce tax
laws but will also facilitate taxpayers in filing tax returns by
establishing dedicated offices, the press release concluded.