Fatemi calls for increase in bilateral trade between Pakistan, Iran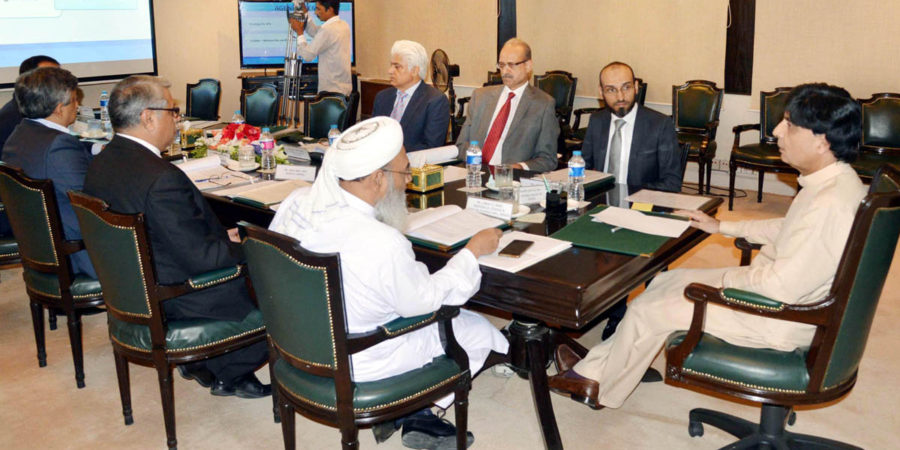 ISLAMABAD, 08 AUG (DNA) – A 5-member delegation of the Institute for Political and International Studies (IPIS), Tehran, headed by Dr. Mohammad Kazem Sajjadpour, called on the Special Assistant to the Prime Minister on Foreign Affairs, Syed Tariq Fatemi on Monday.
Discussion was held on bilateral relations as well as issues of mutual interest between the two brotherly countries. The delegation is visiting Pakistan for the 13th Round of Bilateral Dialogue between IPIS and the Institute of Strategic Studies Islamabad (ISSI).
Highlighting the leading role of IPIS in producing intellectuals and policymakers in Iran, the SAPM encouraged frequent exchanges to create greater understanding between the intelligentsia and think-tanks of the two countries.
Fatemi underscored that regular meetings through such institutional mechanisms would steer our bilateral relations in a focused manner. On economic relations, he highlighted the need to increase bilateral trade as the current volume was not commensurate with the immense potential that existed. Mr. Fatemi recalled that Gwadar and Chahbahar were declared as sister-ports in 2014 and expressed the hope that the complementary nature of the relationship would benefit all.
He also noted with satisfaction that the process of establishing banking channels between the two countries was underway. Connectivity-related matters and energy projects also came under discussion.
Dr. Sajjadpour expressed appreciation for Pakistan's efforts in strengthening bilateral relations and conveyed his gratitude for the warm hospitality extended to the IPIS delegation in Pakistan. DNA