FACTSHEET: U.S. Partnership with the People of Balochistan Province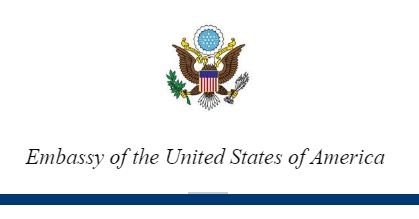 ISLAMABAD, SEPT 12: /DNA/ – The United States' broad-reaching partnership with the people of Balochistan province spans education, economic, health, and rule of law and beyond.
Fostering Economic Growth and Entrepreneurship
· The United States increased agricultural incomes in districts along the Afghan border by providing farmers with grants and training for irrigation, crops and livestock improvement, land leveling, orchard establishment, wool shearing, and grading.
· Through the EntrePowered program for women in Balochistan, the United States has helped female entrepreneurs start and scale their businesses, boosting their ability to generate income.
· Under an agreement with Pakistan's National Highway Authority, the United States rehabilitated a 126-kilometer section of the Kalat-Quetta-Chaman road, stimulating local business growth.
Strengthening Education
For many years, the United States has created educational opportunities for residents of Balochistan and built academic connections between Pakistan and the United States.
For example:
· The United States, through USAID, improved children's reading skills in Balochistan by providing classroom materials and training teachers in Balochi language. The United States also continues to partner with the Pakistani government to offer scholarships for talented and financially needy youth to earn degrees at 30 partner universities in Pakistan, including three in Balochistan. The United States, through USAID, is also providing system strengthening support to the Balochistan University of Information Technology, Engineering and Management Sciences (BUITEMS), and the Sardar Bahadur Khan Women's University in Balochistan.
· During COVID-19, the United States supported internet connectivity for 142 public schools in Balochistan, facilitating online learning and establishing Accelerated Learning Program centers for out-of-school Afghan refugee and Pakistani host-community children.
· The U.S. Embassy's English Access Program has provided more than 650 teenagers in Balochistan with the scholarships and opportunities to learn English and strengthen leadership skills. Similarly, 50 young adults from Balochistan will take part in the United States' English Works! Program to improve English and entrepreneurial and technical skills.
· Since 2011, 83 English teachers from Balochistan have participated in the U.S.-funded Teaching Excellence and Achievement (TEA) Program, a six-week professional development experience at a U.S. university.
Supporting Healthy Communities
· The United States has supported the renovation of 41 health facilities in Balochistan in the past year, benefiting both Afghan refugees and their Pakistani host communities.
· The United States also supported mobile clinics in remote areas of Chaman, Pishin, Chagai, Quetta, and Loralai that provided nutrition services to 88,100 children.
· The United States trained public sector health care workers in Balochistan on family planning, which strengthened the capacity of community midwives to share safe maternal and child survival practices.
· The United States established district disease surveillance and response units across all districts of Balochistan to assist the government to prevent, detect, and respond to the infectious disease outbreaks.
· To address the gaps in management capacity, the United States supported a batch of 33 mid-level managers from the Department of Health, Balochistan for earning Masters of Science in Public Health.
· The United States invested in public-sector performance by enhancing service providers' knowledge and skills, and the institutional capacity of the Department of Health and Population Welfare Departments to deliver long-acting reversible contraceptive services to women in Balochistan.
Bolstering Rule of Law
· The United States supports Balochistan through police assistance, counternarcotics, corrections, and rule of law programs that have totaled $72 million since 2002.
· The United States has provided equipment like vehicles and safety gear; funded the construction of 54 Frontier Corps outposts along the Pakistan-Afghanistan border; supported major infrastructure projects for the Ministry of Interior's 50th Squadron Air Wing in Quetta; and provided three C-208 Cessna Caravan airplanes to that Air Wing.
· The United States, in partnership with the United Nations Office on Drugs and Crime, has also trained more than 4,800 police officers and 660 forensics specialists in Balochistan.
· In summer 2022, the U.S. signed an agreement with the Government of Balochistan to construct Balochistan's Police School of Investigation, which will be the first of its kind in the province.
· The United States launched an effort to develop a comprehensive training program for the Excise, Taxation, and Anti-Narcotics Department of Balochistan, including specialized counternarcotics courses.
Responding to Disasters
· In response to the 2022's devastating flooding, the United States worked with and through United Nations and NGO partners to provide critical, life-saving food, cash, shelter, nutrition services, and other assistance to flood-affected people in Balochistan.
· From September 2022 through January 2023, the United States, along with other international donors, supported the World Food Program to provide approximately 3,700 metric tons of food and nearly $4.5 million in cash to 661,000 people in Balochistan, in addition to distributing over 1,000 metric tons of food and approximately $390,000 in cash to 241,000 people engaged in resilience building activities, including the rehabilitation of community assets. WFP also provided specialized foods to prevent acute malnutrition to over 37,100 mothers and children.
· The United States also funded nutrition services through UNICEF and the World Health Organization to communities in Balochistan.
· Between 2018 and 2020, the United States assisted thousands of households in Balochistan affected by drought-like conditions, malnutrition, and snowfall emergencies.
Promoting Cultural Exchange and Mutual Understanding

The 39,000-member Pakistan-U.S. Alumni Network (PUAN) is the largest network of U.S.-funded exchange alumni in the world. There are two PUAN chapters in Balochistan, in Quetta and Gwadar, with approximately 1,400 members.
The United States provides grants for PUAN members to use the skills gained in the United States to support their communities. Balochistan alumni have established an environmental club, led dialogue on gender-based violence, and boosted the IT and public speaking abilities of Quetta youth.