"Faces of Pakistan" Exhibition inaugurated in Vitebsk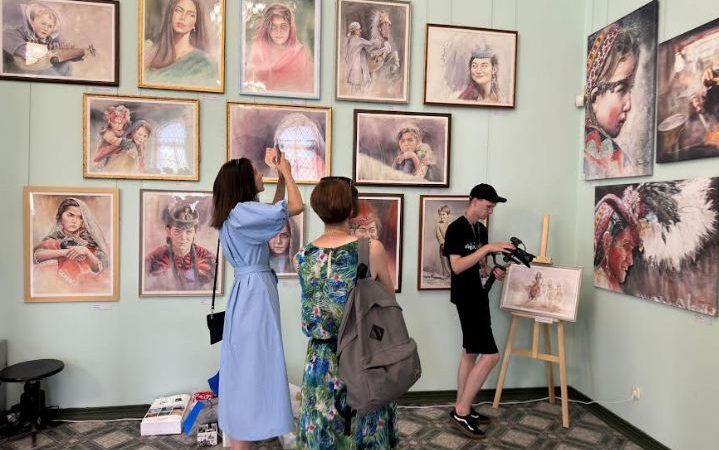 DNA
MINSK: Pakistan Embassy in Minsk in collaboration with the Vitebsk regional museum of local history organized the opening ceremony of "Faces of Pakistan" exhibition on 13 July 2023. The exhibition is being held as part of the activities of the International festival of Arts "Slaviansky Bazaar 2023" in Vitebsk.
Speaking on the occasion, Ambassador of Pakistan to Belarus Sajjad Haider Khan highlighted Pakistan as a multiethnic, multicultural, and multilingual country with rich traditions developed over thousands of years of history. The exhibition showcases the diverse culture, rich heritage, and vibrant traditions of Pakistan encapsulated in the unique and colorful faces of its people. The exhibition aims to promote awareness about Pakistan among the Belarusian people and tourists, particularly those visiting Vitebsk for the Annual Bazaar, Khan added. The Ambassador expressed his gratitude to the management of the Museum, the participants, artists, musicians, and guests who made huge contributions towards the success of this event.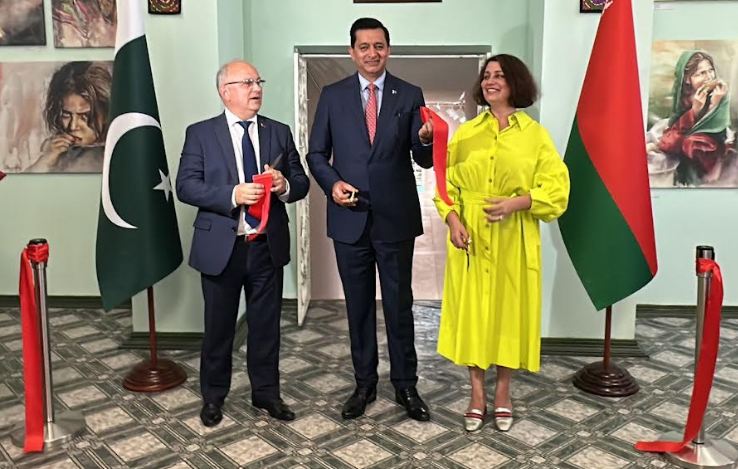 The exhibition showcases the artworks of renowned Pakistani Watercolour Artist Imran Khan and Visual Artist Zaineb Khan, as well as the talented photographers Adeel Chishti and Asmar Hussain. In addition, traditional household items, including ceramic vases, onyx items, wooden handicrafts, copper items, and hand-embroidered textile products are also on display.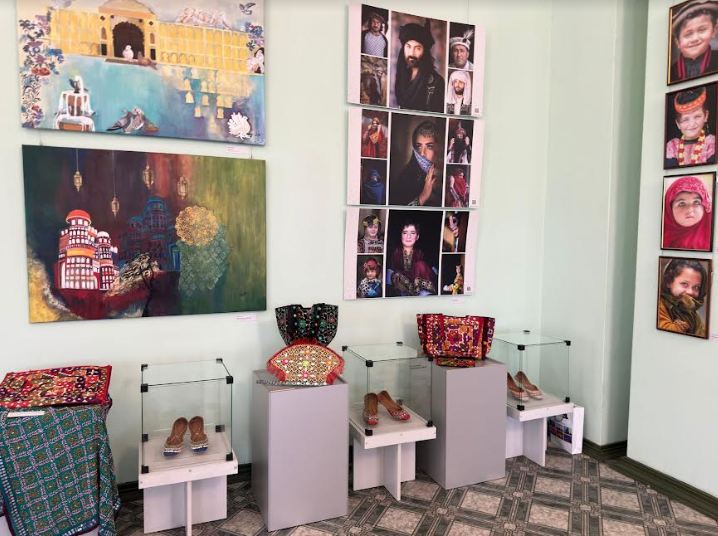 The opening ceremony also featured a mesmerizing musical performance by Tatiana Kremis, a talented Belarusian artist. A select traditional Pakistani dishes were also served to the guests on this occasion.
This is the third consecutive year of participation by Pakistan in the annual Slavianski Bazaar which attracts thousands of people. The exhibition will continue till 15 August 2023. Earlier, an exhibition was also held in Minsk at the iconic National Library of Belarus in June 2023.