Exports continue to drop as govt ignoring textile sector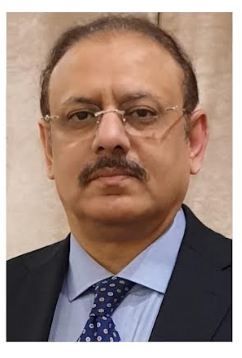 KARACHI, MAR 12 /DNA/ – Pakistan Hosiery Manufacturers and Exporters Association (PHMA) has expressed deep concern over continued decline in textile exports, which have dropped by around 28% year-on- year and almost 9% month-on-month, reaching $1.20 billion in Feb 2023.
PHMA Zonal Chairman Naseer Butt said that apart from the global market slowdown the government is also responsible for the constant decline in textile exports because of its delay in refunds to exporters, demanding the government to immediately release all pending Sales Tax Refunds, Custom Rebate claims, DLTL claims and Withholding Tax claims to provide relief to the textile exporters so that they could focus on increasing their exports.
He said that the drop in textile exports comes during a turbulent period for textile manufacturers, where they await the refunds payment by the FBR, besides facing the issues of volatile exchange rate, high energy tariffs and climbing markup rate in the country.
He warned that sudden withdrawal of power-sector subsidies to appease the IMF was likely to further hurt Pakistan's already declining exports. Power subsidy was due to end by June 2023 but the government withdrew it hastily before the cut-off date, he said.
PHMA Zonal chief said that Pakistan's cotton production has dropped by 34.5% in February, which reflected the impact of last year's floods. In this scenario, a threat is looming over the textile industry, which requires around 14 million cotton bales annually.
He said that textile industry has continued to suffer from the effects of domestic economic meltdown as well as global economic slowdown as its exports dropped for the fifth consecutive month.
Naseer Butt explained that textile industry is a major contributor to Pakistan's economy and this decline will have a significant impact on the overall exports. This is the reason why businessmen are demanding that the government take steps to address the challenges facing the industry and offer incentives to exporters by reducing interest rates and continuation of subsidized energy rates, he added.
He complained about stiff competition from other countries, particularly Bangladesh and Vietnam, which have been able to win more orders owing to a relatively low cost of production and better infrastructure. The fall in textile exports is worrisome for Pakistan's economy and also for the worker employed at the industry, many of whom have already lost their jobs, he remarked.
He cited the restrictions on imports, high interest rates and an overall slowdown in the global economy, as the decline in textile exports was expected due to a sharp drop in orders from the European and US buyers. He said that in previous years, the Covid-19 pandemic has had a significant impact on global economies, and the textile industry is no exception, he pointed out, adding that restrictions on imports in Pakistan also caused shortage of raw material, which affected production activities at the textile industry.
I believe textile exports will stay under pressure amid global economic slowdown and numerous national economic challenges, he remarked. He pointed out that the textile industry was facing some major challenges, which included the unavailability of cotton due to import restrictions and high financing costs owing to an increase in interest rate. Moreover, the withdrawal of subsidized energy tariffs, as per International Monetary Fund's loan conditions, would exacerbate the challenging outlook for the industry further. Textile sector, a major contributor to Pakistan's exports, is currently experiencing a shortage of raw material and unavailability of foreign currency for the import of essential machinery, which is impeding production, he said.