EU and Ukraine crisis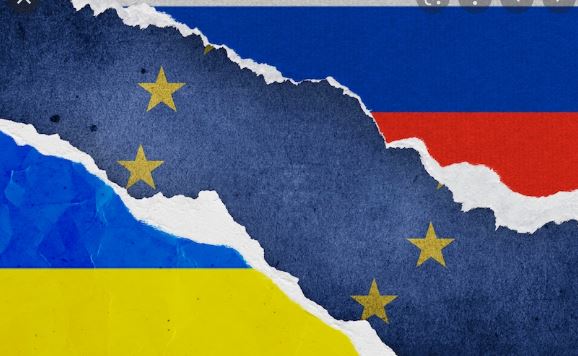 The European Union has approved to provide weapons to Ukraine amidst the growing crisis as hundreds of civilians have been forced to leave the country. Even Pakistanis stranded in Ukraine are facing hard times. The EU decision to send weapons to Ukraine is a belated decision yet will help greatly to boost morale of struggling Ukrainian people.
The Ukraine government has provided arms to all and sundry so that they could defend themselves against the adversary. The plan is that in case the Russian forces gatecrash into the main cities then the citizens would fight them back. It is of course a difficult call.
According to the Ukraine ambassador to Pakistan, residential areas of the Ukrainian largest city of Kharkiv were directly shelled by Russian rocket artillery, with dozens of new victims. Russian troops have destroyed kindergartens and orphanages, thus committing war crimes and violating the Rome Statute.
Hospitals and mobile medical aid brigades are also targeted by the Russian shellfire and the sabotage groups. Ukraine has submitted an application against Russia to the International Court of Justice. Russia uses its best military units to attack Ukraine, but has achieved none of its key goals, he added.
He said Ukraine remains an important trade partner of Pakistan. Last year Ukraine supplied to Pakistan over 1.3 million tons of wheat grain thus contributing to Pakistan's food security. According to international reports, about half a million of refugees have already left Ukraine. The U.N. estimates this number could grow to 5 million. Russian military aggression threatens thousands of foreigners who are staying in Ukraine.
The situation is indeed very grim and needs immediate world response. The United Nations General Assembly has already been convened. A definite action is the need of the hour in order to avoid any spillover effects of this war. The Russian government announced the use of nuclear weapons in case of any eventuality. If that happens then nobody perhaps can stop global war. All sides therefore need to exercise restraint and should not take any step that may endanger world peace.