Elections to be held on time: Ahsan Iqbal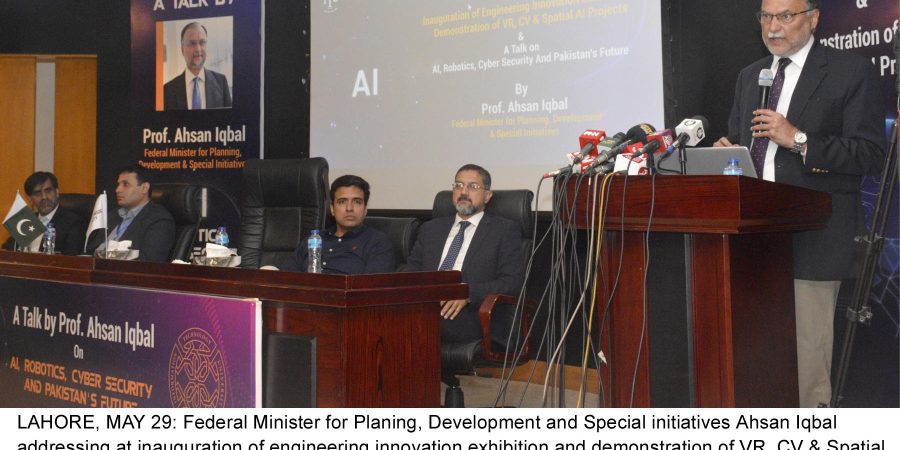 LAHORE, MAY 29 (DNA) — Federal Minister for Planning, Development and Special Initiatives Ahsan Iqbal has said that elections in the country will be held on time. Talking to the media here on Monday, he said in a sarcastic vein that 'revolutionists' could not bear with jails for one or two days.
He said, "The way Pakistan Tehreek-e-Insaf is shattering reminds us of an English language phrase 'the house of cards'." He said the Pakistan Muslim League-Nawaz (PML-N) leadership faced jails even in tough situations, but never raised hue and cry.
Ahsan Iqbal said there were many people in the PTI who did not support the politics of its leadership and the one being promoted on the PTI's social media. He said that no patriotic person could support negative propaganda being promoted by the PTI overseas social media against country's defence institutions.
Ahsan Iqbal said that if burning of residence of Quaid-i-Azam in Ziarat could be termed terrorism, then burning of Jinnah House in Lahore could not be ignored by terming it political protest. Attacks on country's institutions could not be termed political protest, he said adding that if red line had been crossed and terrorism had been committed, then it would be called terrorism
He said that if any political worker would play role within the parameters of politics and democracy, then he would be considered as part of democracy.
To a question, he said Pakistan had met all conditions of International Monetary Fund and he hoped that soon matters with the IMF would be finalised which would definitely end uncertainty in the market. — DNA