Eight killed in coach-tanker collision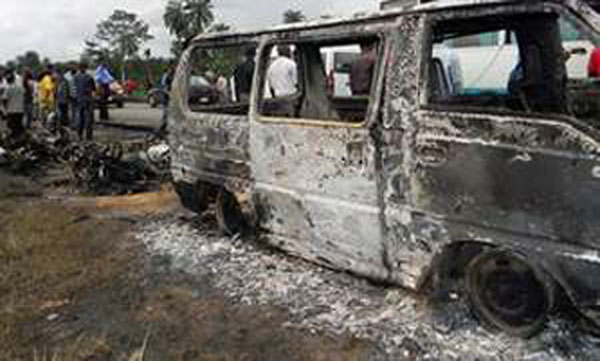 QUETTA: At least eight passengers were killed and 11 injured in a road accident in Balochistan's Khuzdar district on Saturday.
Levies officials told media that a Karachi bound passenger coach collided with a tanker in the Ornach area.
The injured include women and children were rushed to hospitals Khuzdar and Lasbella for medical treatment, while an emergency was declared at these hospitals.
According to the Levis officials, the driver of the passenger coach lost control due to over speeding, and the coach collided with a tanker coming from the opposite direction.
By the time Levies personnel reached the spot, several people had already died. Their bodies were immediately shifted to the hospital.
An investigation into the accident has been launched and the site of the accident was cordoned off.
Levies personnel took the passenger coach and tanker into their possession.