Egypt says Russian airliner carrying 224 has crashed in Sinai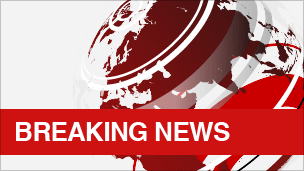 CAIRO: Egypt confirmed on Saturday that a Russian passenger plane had crashed in central Sinai.A statement from Egyptian prime minister's office said Sherif Ismail had formed a cabinet level crisis committee to deal with the crash.Egyptian Civil Aviation Minister Mohamed Hossam Kemal said it was "too soon to determine the cause" of the passenger plane crash in Sinai peninsula, a cabinet statement quoted him as saying on Saturday.The prime minister went to the scene of the crash alongside the tourism and health ministers and offered his condolences to the Russian ambassador, the statement said.
Search and rescue teams found the site of the crashed Russian passenger plane in the Hassana area, south of Arish, Sinai.
A security officer at the scene told Reuters by telephone that search and rescue teams heard voices in a section of the plane.
"I now see a tragic scene. A lot of dead on the ground and many who died whilst strapped to their seats," the officer, who requested anonymity, said.
"The plane split into two, a small part on the tail end that burned and a larger part that crashed into a rock. We have extracted at least 100 bodies and the rest are still inside."
Russia's RIA news agency citing a Russian aviation authority source had reported that the passenger jet traveling from the Egyptian resort Sharm el-Sheikh to the Russian city of St Petersburg disappeared from radar screens in airspace.
The source said the aircraft was an Airbus A-321 jet, had 224 passengers and crew on board, and was operated by Russian airline Kogalymavia.
The plane went down in a mountainous area in central Sinai and poor weather conditions have made it difficult for rescue crews to get to the scene, the officer said. Survivors and bodies of those on board will be flown to Cairo, the security source said
Security sources confirmed that there were no indications that the passenger plane was shot down,
The fears of a possible terrorist attack arose as Egypt's North Sinai is home to a two-year-old Islamist insurgency and militants affiliated to Islamic State have killed hundreds of soldiers and police.