ECP to deploy army soldiers at polling stations during NA-4 by-election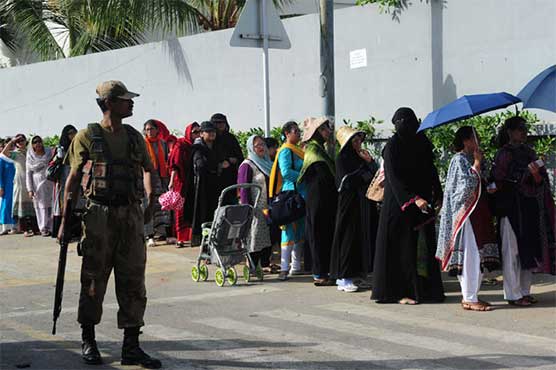 PESHAWAR, OCT 19 (DNA) – Election Commission of Pakistan has announced to deploy soldiers of Pakistan Army both inside and outside the polling station during NA-4 by-election which will be held in the Peshawar constituency on Oct 26.
According to Radio Pakistan, "The Election Commission of Pakistan (ECP) has decided to deploy Pakistan Army personnel inside and outside at all the polling stations of the NA-4, Peshawar-IV by-election, to be held on 26th of this month."
ECP said the decision is taken to maintain law and order situation. The district s returning officer (RO) had recommended ECP to deploy army soldiers at the polling stations during NA-4 poll.
The soldiers of Pak Army will remain deployed at the polling stations from October 24 to October 27. They will have the powers of grade-one magistrate. The armed forces will protect the transfer of ballot papers from printing press to polling stations.
Previously, Pak Army soldiers had also played an important roll in NA-120 by-poll.