Economic stability: Romanian envoy all praise for Pakistan govt efforts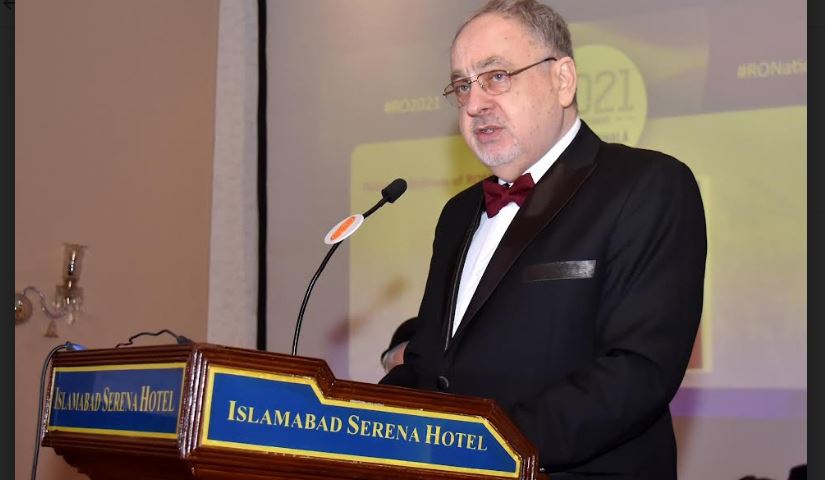 Says in the fierce battle with the pervert virus we have lost so many precious lives and there is so much pain and sufferings that we need solidarity more than ever before to win this absurd and illogical war and to have our lives back
Ansar M Bhatti
ISLAMABAD: Ambassador of Romania Nicolae Goia has said Pakistan represents an important partner for Romania in the South Asian region. We acknowledge Pakistan's efforts in fighting terrorism, militancy and radical extremism and hope that these endeavours will continue to be an important part of international war on terror.
Ambassador Goia expressed these views while speaking on the occasion of National Day of Romania. Governor KPK Shah Farman was the chief guest on the occasion while a large number of guests from various walks of life were invited to be part of the National Day celebrations.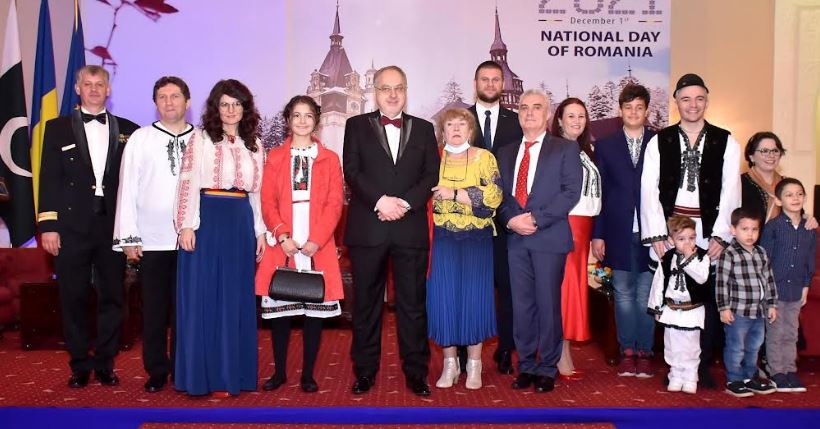 Ambassador Goia further said, in spite of these challenges, which obviously affected the advancement of many economic projects, we welcome the positive dynamics of the Pakistani economy, which are witnessing despite the obstacle created by the pandemic situation, a steady and robust economic growth, as well the opportunities created for the foreign companies interested in doing business in Pakistan.
'We are eager to work with our Pakistani friends and partners for taking forward the bilateral agenda, as well as the cooperation within the EU-Pakistan framework and in multilateral formats, especially in the UN. I warmly welcome the spirit of Romania-Pakistan relations, characterized by friendship and collaboration and the new dynamism witnessed in the recent years with a result driven political dialogue reflecting a clear desire of both states for developing a pragmatic relationship in fields of mutual interests'.
The ambassador said, we are living in a complicated period of mankind history, over the past two years the challenges the world is facing having multiplied many folds particularly by the Covid 19. In the fierce battle with the pervert virus we have lost so many precious lives and there is so much pain and sufferings that we need solidarity more than ever before to win this absurd and illogical war and to have our lives back.
The 1st of December 1918 represented the main event in the history of modern Romania, when the great Assembly in Alba-Iulia voted to unite Transylvania with Romania thus creating a unitary state. Building on a 100-year history, December 1st was adopted as Romania's National Day in 1990, but had grown into a meaningful celebration for Greater Romania since 1918.