Drone attack in Kurram Agency claims Aghan Taliban commander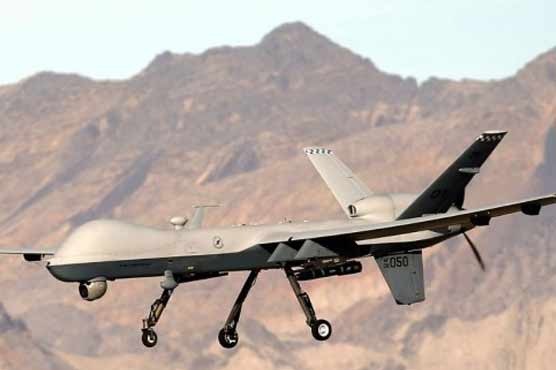 LAHORE, SEPT 15 (DNA) – According to security sources, a US spy drone bombed the hideout of an Afghan Taliban commander Maulana Asmatullah Zaeef, killing the commander, his son-in-law and his nephew, in upper Kurram Agency area, Ghaz Ghari, near Pakistan-Afhganistan border.
The deadly missile attack resulted in seriously injuring two others. According to sources, Maulana Asmatullah Zaeef was a commander of Afghan Taliban. Earlier, Donald Trump had called for a revamp in US policy on Afghanistan and Pakistan. His scathing remarks against Pakistan, in which he claimed terrorist hideouts in the country and Pakistan s inability to fight against Haqqani network and Kasmiri Mujahideen were met with strong response by the Pakistani administration.
Chief of Army Staff, General Qamar Javed Bajwa had said that the world should  do more  now. Bajwa was addressing the central ceremony to commemorate the Defense Day held at the General Headquarters (GHQ). "We demand respect from United States not aid," Bajwa had asserted.
Foreign Minister Khawaja Asif had hinted for a revamp in foriegn policy and had toured China, Iran and Turkey in order to garner support for Pakistan standing in the region.