Dr Manzoor ul Haq – An Icon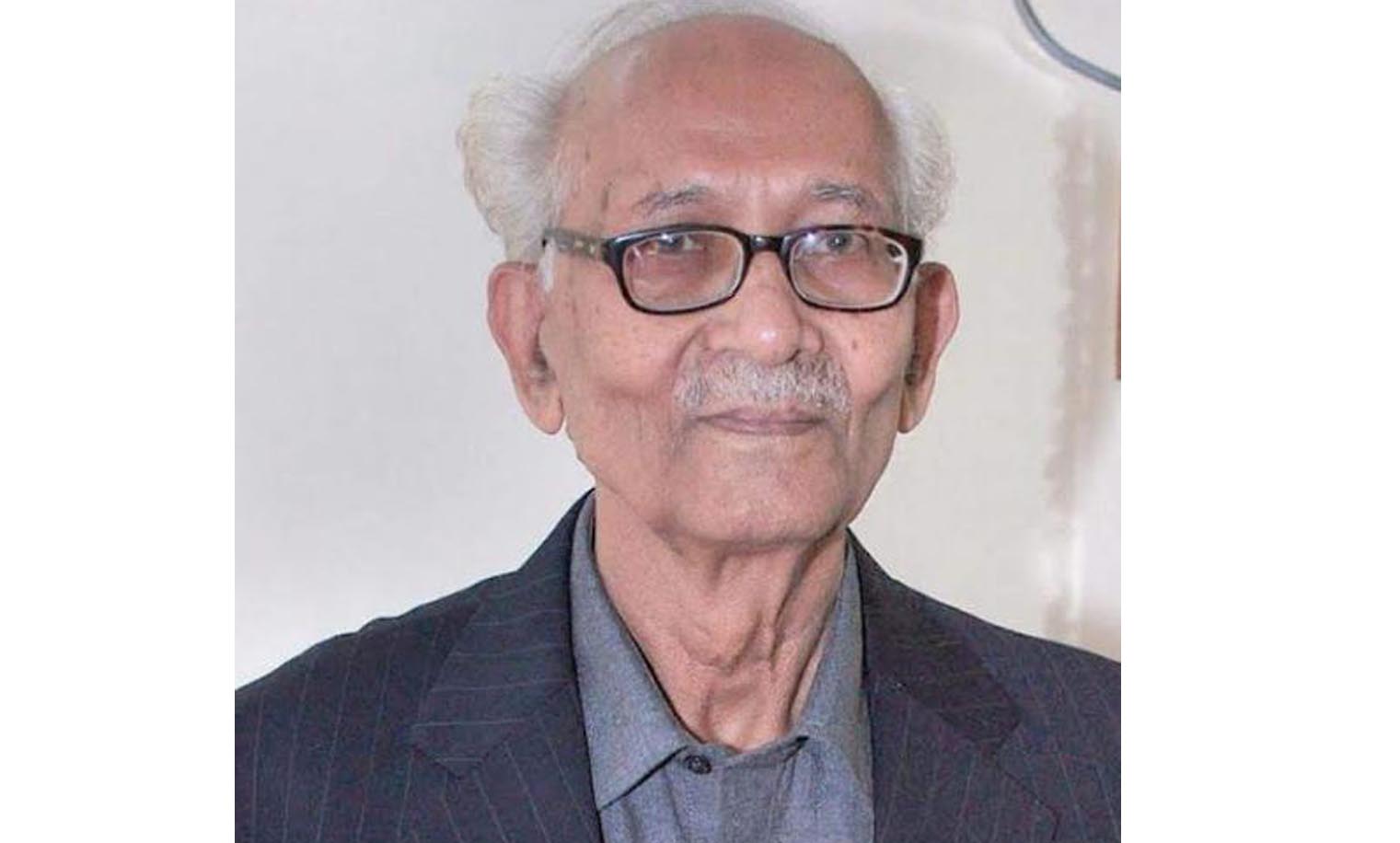 Farooq Alay
Prof Dr Manzoor ul Haq, a renowned educationist, academic and author passed away the other day in a Faisalabad hospital after brief illness. He was teacher, a fatherly figure and a source of strength. He will be remembered for his restless services in the education field, deep research on Iqbal and comparative study of religions, and for his major contribution towards spreading the Quranic thought, almost his entire life. He was man of words, man of letters and man of principle. He was so disciplined in his own routine timing that, rain or shine, he never missed doing the important things, daily. This isn't easy, overpowering one's self isn't easy. Each morning, he used to send on WhatsApp his words of wisdom, and this routine never stopped.
I came in contact with Dr Manzoor ul Haq because of my Nana, Mian Muhammad Din, who died though years ago, yet had been in correspondence with Dr Sahib, which we recalled in a Facebook chat. My grandfather was a keen reader of a few magazines and digests including Mah e Tayba being published from Kotli Loharan, Salsabeel from Mohni Road Lahore, Tarjumanul Quran from Mansura, Tulue Islam from Gulberg, Takbeer by Salahuddin from Karachi and Hakayat by Inayatullah from Lahore. It was a time when the debate on Khatm-e-Nabuwat issue was at its peak, and a book "Khatm-e-Nabuwat aur Tehrik-e-Ahmadiyat" had become famous among other publications which successfully defended the Lasthood of the Prophet (PBUH). I read this book twice, and thanked God for having my mind cleared because of the importance and sensitivity of the Khatm-e-Nabuwat concept. This incident became the reason that I started taking interest in the stockpile of grandfather's library which comprised of a number of precious books on heterogeneous subjects like theology, fiqh, jurisprudence, Hadith, Tafseer and Tareekh, and also on Urdu, Persian, English, Arabic literature, philosophy, science, geography, astronomy and cosmology, mathematics, music, classical poetry and many more. I got the opportunity of going through most of the books, so I was able to have an excess into his personal hand written letters. His correspondence with Abul Aala, Dr Asrar, G A Parwez and other scholars opened new vistas to me. More powerful and highly motivating message I got was the love of motherland, for which my Nana had devoted whole life and rendered unprecedented services in this course. He helped in settling and rehabilitating the migrating Mohajirs from Indian side to Pakistan, shared his own properties and premises with them and then installed a permanent centre for reaching out to the needy. He voluntarily launched a school for which he dedicated one part of his own haveli where the villagers got educated, and joined the armed forces and other jobs available which resulted in making the village 'Muhammad Nagar' as an example for others.
To cut short, I narrated all this to Dr Manzoor ul Haq, which pleased him so much, and this is how we started. I sent him my books published so far and started a monthly dispatch of magazines being published under my supervision. He also started daily sending me his words of wisdom on WhatsApp and it was surprising to see his work on the root words of Quran. His interpretation of the root words was a marvelous and unprecedented contribution, which certainly has a no match. I must advise readers no to not miss reading his words of wisdom, which his daughter now regularly posts and disseminates. We must also use the social media portals for a purpose, not for wasting time. People like Dr Manzoor are not ordinary. He devoted all his life on research in the Quran and sending the Quran's message across. Above all, he implemented it on himself first. He practically demonstrated first before he preached to others. For example, he used to recite Quran bil Tafseer daily, without a pause and nonstop. He used to recite Darood-e-Pak daily, usually after Asr prayers. Surah e Noor was his favorite from the Holy Quran, and from Surah e Noor, the most favorite Verse to him was the Verse of Noor, which means: "God is the Light of the heavens and the earth. The parable of His light is, as it were, that of a niche containing a lamp; the lamp is [enclosed] in glass, the glass (shining) like a radiant star: (a lamp) lit from a blessed tree – an olive-tree that is neither of the east nor of the west the oil whereof (is so bright that it) would well-nigh give light (of itself) even though fire had not touched it: light upon light! God guides unto His light him that wills (to be guided); and (to this end) God propounds parables unto men, since God (alone) has full knowledge of all things."
One amazes as when goes deep into the meanings of this Verse. I asked the students many a time to draw out an animated concept of the understanding on this Verse, but nobody has truly caught the idea. It is so simple, yet so complex but it is the crux of the being of whole of the universe, the world known and the worlds unknown. Dr Manzoor ul Haq being the researcher must have been more aware of the depth of this Verse. According to his daughter, he asked her to recite for him Surah-e-Noor sitting beside his hospital bed, and this was because of his deep understanding about the Surah. It wasn't rather because of the superstitious reasons, but the well thought out reasoning. One can enjoy his choice if we know the meanings of what we are reciting. Such a man can be having the "Qalb-e-Mutma'inna" or the heart contented and purified. Only such people can laugh at death when it comes. The Light of Allah had surely welcomed him, illumined his heart and embraced him to eternity.
We all have to die one day, but the best thing we can do while we live is to at least do in footsteps of those who worked in service of humanity, spent their time in educating the ignorant and played well their part of role on earth. He was a great man, great husband, great father, great teacher and great thinker who has left a great legacy for not only his sons and daughters but for his students and friends to follow the same way, rather push forward his mission for spreading the light to all corners of darkness. May Allah grant him the best place in Jannah and give his family strength and fortitude. People like Dr Manzoor ul Haq don't die, they only pass away, to live another day.
(The author is a freelance columnist)