Dozens of Mozambican children 'seized by jihadists'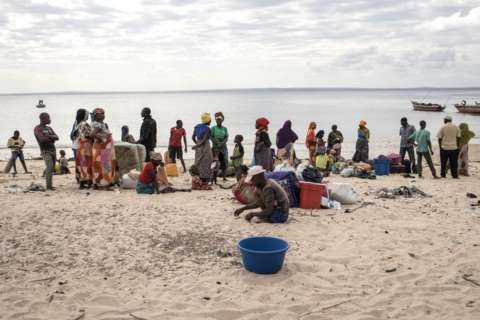 Dozens of children, most of them girls, have been abducted by jihadist groups over the past year, British charity Save the Children says.
The charity says at least 51 children have been abducted amid violence and insecurity that has displaced hundreds of thousands of people.
It notes that the number of children abductions is likely to be "far higher" – as its report only reflects the reported cases.
The charity has expressed concern that such abductions were "a new and alarmingly regular tactic by armed groups involved in the conflict".
"Being abducted, witnessing abductions, experiencing attacks, being forced to flee from armed groups – these are extremely traumatising events for young children and adolescents," the charity's country director Chance Briggs said.
He said the abductions were among the grave violations of children's rights at a time of conflict as defined by the UN, and can be "a first step towards war crimes".
The charity has called for the immediate release of all the abducted children and for perpetrators to be held to account.
Islamist militants have been active in northern Mozambique for more than three years, beheading people, attacking towns and villages, and burning homes.
Over 700,000 people, more than half of them children, have been displaced in recent years as a result of the Islamist insurgency.