Devastating Climatic Changes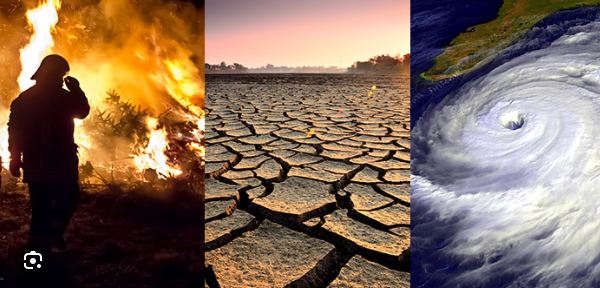 Waqas Asmat
Unlike crypto, stocks, and bonds, real estate is most affected by climate change. Hazards, such as floods, and hurricanes are the biggest challenges it faces. In many developed countries of the Western world, hurricanes and floods have wiped off entire neighborhoods. In Pakistan, we also saw the floods that took away entire villages. Pakistan's climate is very volatile which makes real estate vulnerable. Historically real estate sector crashed due to floods in the 1960s.
Keeping in view the imperative impact of climate on real estate, companies like AAA Associates have focused solely on vertical development. It is the only way to prevent the use of cultivable land for housing societies. Moreover, it has also sought to use value engineering procedures that incorporate environment-friendly materials as the construction material. It also encourages the use of sustainable green technology so that CO2 emissions can be decreased.
It is also a fact that one country cannot take responsibility for tackling climate change, as it is a global issue. Pakistan only emits a very low percentage of carbon but remains the most affected country due to climate change. It has witnessed floods in the previous year that inundated many areas. This year northern areas have felt the impact of climate change as the water levels in dams have reportedly decreased in areas such as Skardu. The glaciers are not melting due to delayed summers and as a result, we are witnessing water levels going down.
The rapid fluctuations in weather patterns are a signal of devastating climatic changes that can potentially bring natural disasters such as floods and droughts. Both of these calamities have potential danger for the population as well as the real estate sector. The successful business models of companies such as AAA Associates can prevent the danger of market failures, but the climate is something that is outside the scope and cannot be controlled.