Deputy Chief Executive Bahria Town visits Murree Brewery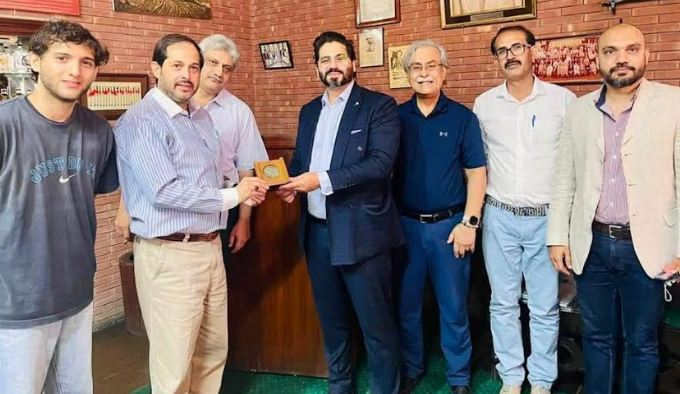 ISLAMABAD, OCT 8 /DNA/ – The Deputy Chief Executive Bahria Town Mr. Sajid Ilyas along with his team visited Murree Brewery today on the invitation of Chief Executive Murree Brewery Mr. Isphanyar Bandhara. Both parties discussed matters of mutual business interest. Bahria Town & Murree Brewery also signed MOU for Murree Sparkletts exclusively designed & packaged water bottles for Bahria Town.
The initiative is taken to further strengthen up business relationship between both parties. Major Sabih (SA to CX Murree Brewery), Mr. Atiq (National Sales Manager Murree brewery), Mr. Atif Hussain(CEO AA International), Mr Farasat Kazmi (Media Advisor Murree Brewery) & Mr. Farhan Khan (National Manager Marketing Bahria Town) were also present at the occasion.