Delimitation of constituencies' bill should be presented in parliament after CCI approval: Khurshid Shah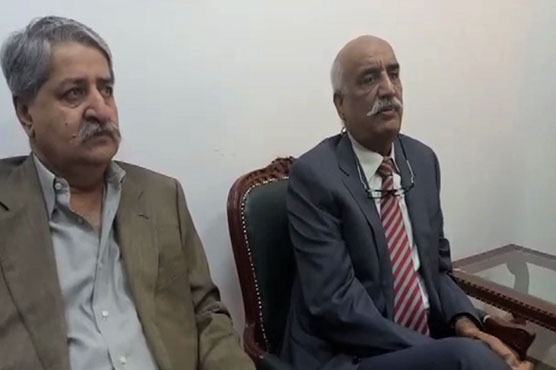 ISLAMABAD – Opposition leader Khurshid Shah on Wednesday expressed resentment over postponing the National Assembly session.
While talking to media, Shah said that it was decided earlier that the NA session would continue till next Tuesday.
"Today the electoral reforms bill was to be presented in NA but the session was postponed for indefinite period without taking the House in confidence. Such thing never happened in the past. This is a joke with the parliament," he said.
Commenting on Nawaz Sharif's security, he said that the PML-N leader has the right to have private security but not official as it will be unfair.
The opposition leader claimed that they have reservation over the population of Sindh in the latest census as it has been shown three to four percent less.
Talking over the delimitation of constituencies bill, Khurshid Shah said that it should have been sent to Council of Common Interests (CCI) but nothing such was done. He criticized that government members do not trust their own administration.