Dar appeals CJP to punish culprits involved in evicting her old mother from house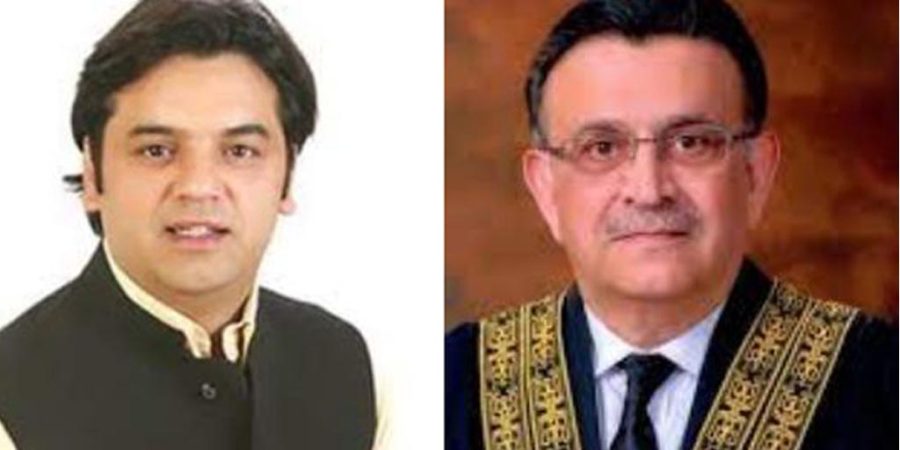 DNA
ISLAMABAD: Pakistan Tehreek-e-Insaf (PTI) senior leader Usman Dar appealed to the Chief Justice of Pakistan (CJP) Umar Ata Bandial to listen to his old mother's request and setup the court instantly and called those criminals who first pulled the veil from his mother head and now evicted her from the house owned by her husband.
PTI senior leader shared his mother video message appealing the CJP to take notice of this great injustice on his social media account and appealed to Chief Justice that a crying mother wanted justice against the injustice done with her.
Dar asked the CJP to set up today and call those beasts who first pulled the veil from his mother's head, then attacked her honor and now took the roof off the house and put it outside the street. "My widowed mother has been evicted from the house which belongs to her late husband and is not even owned by me," he added.
PTI leader urged the CJP to set up a court to bring the culprits to the book to become immortal before retirement, as he was also ready to appear the court, but let justice be done, adding that or else, he would leave the matter of his justice to Allah, and surely His justice was the best.
He appealed the Pakistanis to help him convey this message to the CJP so as that justice could be done.