Crackdown intensifies as cases of vision loss surge in Punjab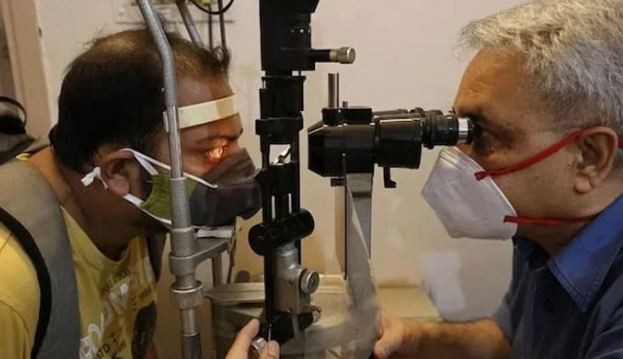 LAHORE/ISLAMABAD: The Drug Regulatory Authority of Pakistan (DRAP) on Monday launched a crackdown against medicine distributors amid the rising cases of vision loss due to the use of substandard injections in Punjab.
Initially, it was reported that the eyesight of over 40 diabetes patients was affected in Punjab after which the provincial caretaker government imposed a two-week ban on Avastin's sales and usage for ophthalmology-related treatments.
But the number has now increased by over 70.
After the cases were reported, DRAP banned hospitals, pharmacies, and patients across the country from using the injections.
DRAP officials said that no hospital, laboratory, or pharmacy in Pakistan has a licence to repack the injection. They revealed that both unregistered and registered injections are available in the market.
The officials further advised the people and hospitals to not use the imported injections before quality check results were obtained.
Earlier today, DRAP and the provincial drug authorities raided the offices of medicine distributors and recovered 110 vials from there which were sent to a drug testing laboratory in Lahore.
As per recent details, out of 70, 10 patients belonged to Multan, one in Bahawalpur, three in Jhang who are under treatment in Nishtar Hospital, while cases have also been reported in Lahore, Multan, Rahim Yar Khan, Sadiqabad, and Faisalabad.
The police are in search of two suspects identified as Bilal and Naveed.
In a notification issued by the interim Punjab government, 11 drug inspectors have been arrested for the sale of injections bought from illegal unregistered companies.
Three drug inspectors from Lahore, two from Bahawalpur and Rahim Yar Khan, and one from Jhang, Sadiqabad, Kasur, Bahawalnagar and Khanewal have been suspended, said the notification.
A day earlier, the Punjab government imposed a two-week ban on Avastin's sales and usage for ophthalmology-related treatments.
Punjab caretaker Chief Minister Mohsin Naqvi also announced free medical treatment to the patients affected by the substandard eye injections.
He vowed that immediate strict action would be taken against drug inspectors responsible for the availability of non-sterile injections with a pending inquiry. The CM said that the government would form a high-powered inquiry team for swift investigation.
Police were instructed to ensure the arrests of those found responsible for the incidents.