CPLC report shows mobile snatching in Karachi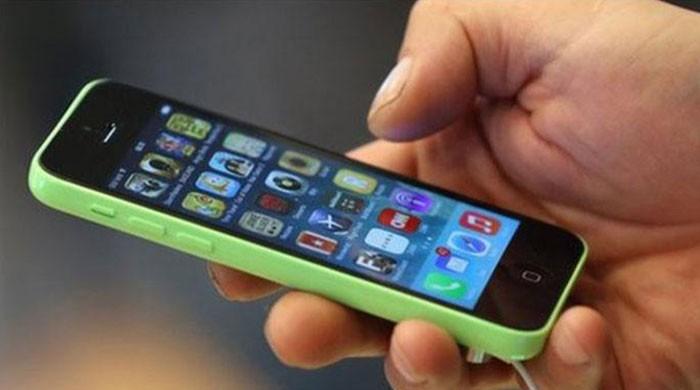 KARACHI, (DNA) : The Citizens Police Liaison Committee (CPLC) has released a report on mobile phones snatched between the period of January and October in Karachi, reflecting an unending trend in street crime and mobile snatching.
According to the CPLC report, 29,536 mobile phones were snatched from January till October.
In the month of January, 3,138 phones were snatched, while the figure for February stood at 2,917.
2,882 mobile phones were snatched in March, while in April the number stood at 2,839.
Figures for the months of May, June and July stood at 3,072, 2,819 and 3,034, respectively.
The number of phones snatched during the months of August, September and October were 3,210, 3,006 and 2,819, respectively.
The highest number of phone muggings was reported from Karachi's Gulshan-e-Iqbal area, as 4,881 phones were snatched during the 10-month period.
In reply to a question, he said that the CPLC was working in close coordination with the Rangers also. "We work in coordination with the Rangers and several cases were being jointly handled by the CPLC and Rangers," he said.
Mr Habib said that Rangers director general Maj Gen Bilal Akbar had recently visited the CPLC office followed by a visit of 14 trainee officials of the paramilitary force to their office. "There is no controversy between the Rangers and CPLC, our goal is same and we work jointly," he added.
"If any misunderstanding existed in the past, you won't find its traces now," believed Mr Habib.
He said the CPLC in collaboration with the Edhi Foundation and Chippa, Karachi had initiated a project called "Identification of Unknown Dead Bodies." He said unidentified dead bodies were being identified through the biometric scan technology by utilising the National Database and Registration Authority (Nadra) record. The CPLC had established a special desk at the Edhi morgue for this purpose, while a similar set-up was being established at the Jinnah Postgraduate Medical Centre, he said. The cooperation being extended by Nadra in this regard was exemplary, he added.
Mr Habib said the CPLC also established 'Neighbourhood Care' centres in at least half a dozen areas of the metropolis where crimes had been reduced up to 90pc and they planned to set up more such centres.