CPEC poised to herald industrial revolution in Pakistan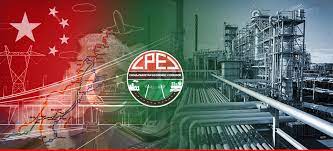 LAHORE 20 Dec 20 (DNA) : The super mega project of China-Pakistan Economic Corridor(CPEC) is poised to herald industrial revolution and usher an era of prosperity, development,progress besides uplifting the socio economic condition of the poor strata of the society.
Addressing a reception held in honour of voters and supporters of United Business Group ( UBG) here Sunday UBG Chairman and veteran trade leader Iftikhar Ali Malik said that prudent economic decisions taken by the Prime Minister Imran Khan is yielding positive results in stimulating the industrial growth in Faisalabad besides boosting construction industry across the country while relief in power package is also contributing a lot in accelerating economic activities in all sectors.
Khalid Tawab, presidential candidate for the top slot of Federation of Pakistan Chamber of Commerce and Industry speaking on the occasion said that all chambers and affiliated trade associations of entire provinces of Sindh and Balouchistan have reposed unflinching full confidence on the UBG policies by electing their candidates unopposed Vice Presidents which he added speaks of the popularity of the group.
Pervaiz Lala VP candidate from Punjab demanded the government to extend the construction package for one year so that huge investment injected in this industry could bear fruits.He said all problems being confronted by business community will be addressed on top priority.
The host Shahzad Malik,former President Lahore chamber and ex chairman Rice Exporters Association Pakistan thanked voters for assuring unconditional full support to entire UBG penal in the forthcoming annual election of FPCCI being held on December 30.