Disagreement on CPEC: national consensus needed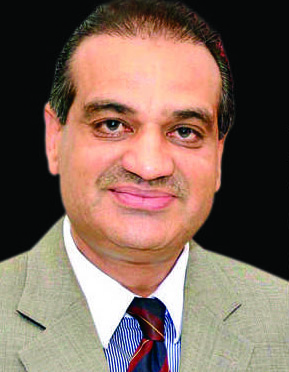 NEWS ANALYSIS
Ansar M Bhatti
The recent clarification issued by the Chinese embassy in Islamabad shows as if there are certain disagreements on the CPEC among the federating units, especially the KPK and Balochistan. The KPK Chief Minister Pervez Khattack, in his chat with the Chinese ambassador Sun Weidong had complained that his province was ignored in the CPEC route. He was of the view, the CPEC project was designed only to benefit big provinces – a claim strongly refuted by the Chinese embassy. The KPK chief minister's concern sounds quite reasonable as both China and Pakistan have tried to pick a route that is short and less tedious. Additionally, both sides also wanted to make sure that the project does not face very many security threats. Therefore the shortest rout has been chosen and thus some parts of KPK might have been ignored. However, the Chinese embassy clarification clearly indicates that there is no intention of ignoring any part of KPK province adding "it will be one route with multiple passages".
Since this project is of highest significance and importance and it involves various security dimensions as well therefore all stakeholders need to exercise utmost responsibility and impartiality. For China, it is more important to take on board all political parties and stakeholders for CPEC is a permanent project and they have to deal with other political governments also. For the moment there is an impression as if only PML N is the sole proprietor of the project. And interestingly this impression is created by the PML N itself because it is somehow reluctant to take on board other political leaders when it comes of execution and further development of this project.
For instance, Punjab chief minister had a number of solo flights to China. Sometimes he took along with him his close aides instead of taking leaders from other political parties and provinces – a move which, seems to have sown seeds of disagreement among federating units. The Chinese government too needs to exercise some extra care while inviting political leaders to China. A balance would surely help them in smooth development of the project.
Another factor that needs to be kept in consideration while executing the mega project is to engage local population also. Ostensibly, the locals are eying this game changer project as the fate changer project for them. The localities located alongside the CPEC route are extremely poor therefore in CPEC they see a window of opportunity opening for them. The Chinese say, as many as 10,000 local people are going to get jobs however this number needs to be increased or at least doubled.
CPEC has a strategic importance for Pakistan also. China too is going to get some strategic gains out of this project nevertheless for Pakistan it's importance is colossal. With Chinese intense involvement in Pakistan, it would be hard for our Eastern and Western neighbours to think of any adventure. So CPEC in other words, is going to be a bulwark against threats from these borders.