Coup a tragic event for Sudan – UN special envoy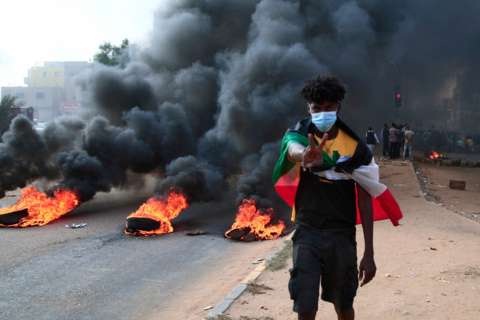 The United Nations' special envoy for the Horn of Africa has told the Security Council that Monday's military takeover was a tragic event for Sudan.
Parfait Onanga-Anyanga said the restoration of constitutional order in Sudan was critically urgent.
He said the coup highlighted the fragility of some African governments.
Jibril Ibrahim, Sudan's minister of finance until Monday's coup, said the new military arrangement was a new reality that the nation must work with in order to succeed.
"It is a reality now [of military rule]… If we have their commitment, then I think we will find a way to talk to each other and find a way to move forward," he told the BBC.
"At the end of course, there should be a civilian government. They have to appoint a civilian prime minister, and that prime minister will appoint his government," he said.
The African Union has suspended Sudan amid growing pressure for Sudanese military authorities to reinstate the civilian government.