Condolence reference in memory of late Priyantha Kumara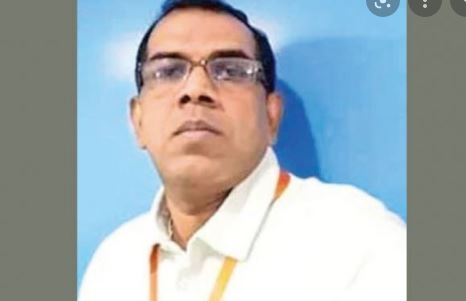 Islamabad, JAN 21: /DNA/ – A condolence reference in memoriam of Late Diyawadanage Don Nandasiri Priyantha Kumara was held today at Pakistan High Commission, Colombo. A number of people from all walks of life, including religious scholars, Sri Lankan Cabinet Ministers, Parliamentarians, senior government officials and media representatives participated.
Mrs. Siya Nilushi Dissanayaka and children of Late Priyantha Kumara also graced the occasion. Prayers for the departed soul were offered both in accordance with Buddhist and Islamic traditions. Pakistan High Commissioner-designate Major General (R) Umar Farooq Burki, HI (M), on behalf of the Government and people of Pakistan, offered condolences to the family and people of Sri Lanka and prayed for the departed soul.
The High Commissioner emphasized that Islam was a religion of peace, justice and tolerance, and Pakistanis were a loving and hospitable nation. Such tragic incidents in no way represented Islam or Pakistan. He also reiterated that the Government of Pakistan was determined to bring the perpetrators to justice.
The High Commissioner further reaffirmed Pakistan's commitment to foster deeper and productive bilateral ties and friendship with the Republic of Sri Lanka. Mrs. Siya Nilushi Dissanayaka thanked the Government of Pakistan for facilitating the payment of compensation, as well as assuring an expeditious trial of the case.