COAS's US visit key to military ties of both countries: Aizaz Ahmad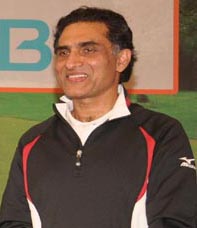 ISLAMABAD, Nov 15 (DNA): Foreign Secretary Aizaz Ahmad Chaudhry on Sunday said the nation is united to weed out terrorism from the country adding that there is a need of big operation to eliminate terrorism, which is now going on successfully.He was addressing the annual charity bazaar for women at Foreign Office in Islamabad.The Foreign Secretary said Pakistan has been the victim of terrorism for a long time and can understand the miseries of the people of France and Lebanon in the wake of terrorist attacks. He strongly condemned the terrorists' attacks in Paris.
Responding to a question he said that Army Chief's visit to US is closely linked with military ties of both the countries.
He reiterated that there is no presence of Daesh in Pakistan.
Addressing the function, Speaker National Assembly Sardar Ayaz Sadiq expressed confidence the nation will win war on terror and eliminate terrorism from the country.
He said Pakistani people have rendered great sacrifices in fighting this menace for the sake of peace in the region and the world.
He said parliamentary diplomacy is playing an effective role for better understanding and friendship group recently created will project real face of Pakistan. Speaker Ayaz Sadiq condemned terrorist attacks in Paris. DNA