COAS, Feldman discuss regional security, stability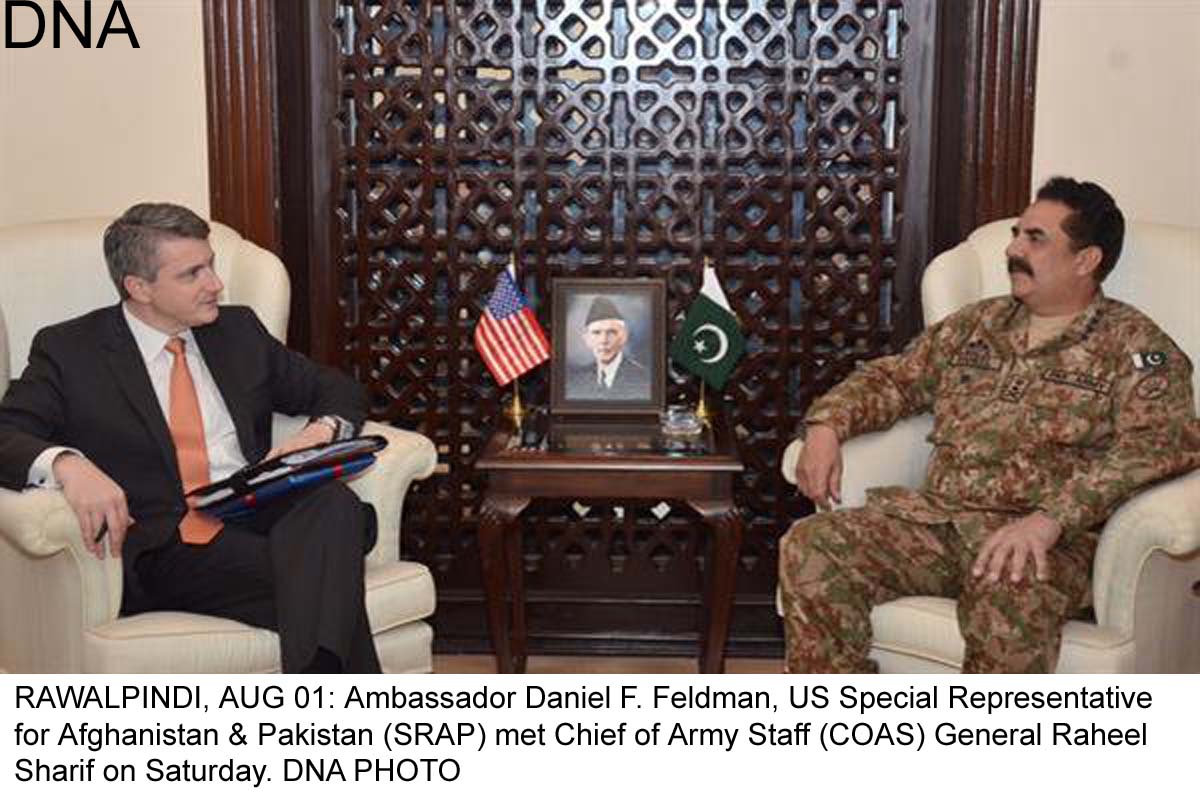 ISLAMABAD, Aug 01 (DNA): Chief of Army Staff General Raheel Sharif and United States Special Representative for Afghanistan and Pakistan (SRAP) Daniel Feldman have discussed regional peace, security and stability.At a meeting in Rawalpindi on Saturday, the US envoy appreciated Pakistan's positive role for facilitating peace talks between the Afghan government and the Taliban.
The US Envoy appreciated Pakistan s positive role, specially of General Raheel Sharif for bringing all parties to peace talks between Afghanistan Government and Taliban.
He hoped the Afghan peace talks would resume soon for lasting peace in the region.
"Pakistan is ready to play any possible role in the reopening of dialogue between Afghan Taliban and the Afghan government where ever it is being planned," Adviser on Foreign Affairs and National Security Sartaj Aziz had said during the first ever meeting of the Senate Foreign Affairs Committee at Parliament House.
The first round of what Islamabad described as the 2+2+1 or the Murree Peace Process was held on July 7.
Pakistan's foreign office in a statement at the end of the night-long deliberations said participants recognised the need to undertake confidence-building measures in order to engender trust among all stakeholders.
In the first round, the Afghan government side was led by its deputy foreign minister, Hekmat Khalil Karzai, while the Taliban delegation was led by Mulla Abbas Durrani.
Following the death of Taliban Chief Mullah Omar that could deepen an already intense internecine turf war within the insurgent group, the Foreign Office on Thursday had announced the postponement of second round of Afghan peace talks .