China threatens to enter Kashmir, claims Bhutan knows Doklam belongs to Beijing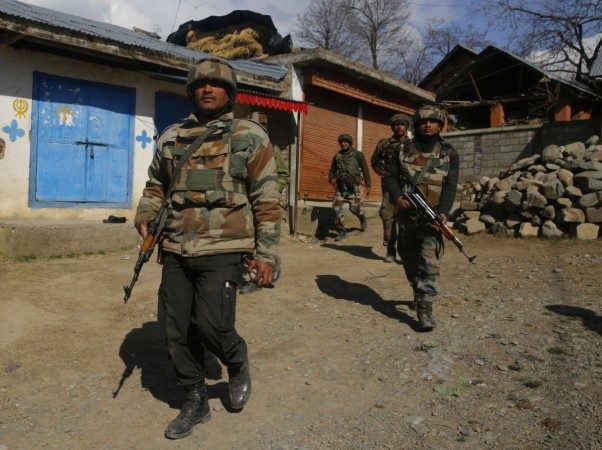 BEIJING, AUG 08 (DNA) – A Chinese official on Tuesday threatened to enter Kashmir and said that even Bhutan recognizes that Doklam belongs to China.
China on Tuesday raked up the Kashmir issue once again in its continued standoff with India over the Doklam area.
However, this time it went one step further and said that even Bhutan recognises that Doklam  the area over which the entire standoff is occurring  belongs to China!
While the Bhutan claim is possibly a first, China has already talked about the Kashmir issue — a bone of contention between India and Pakistan  before: It had offered to play mediator.
India had squarely rejected that offer because China has been known to heavily side with Pakistan on most issues, including those as serious as terrorism!
Wang Wenli, the deputy director general of the Boundary and Ocean Affairs in the Ministry of Foreign Affairs of China, surprised many when she raked up the Kashmir issue on Tuesday.
Speaking to a delegation of Indian journalists whose visit to China had been sponsored by the All China Journalists Association (ACJA), Wang reiterated her country's stand on the Doklam issue, calling for immediate withdrawal of Indian troops.
"Even if there is only one Indian soldier, even for a day it is still a violation of our sovereignty and territorial integrity," she said.
However, she surprised several people present at the briefing when she said: "The Indian side has also many tri-junctions. What if we use the same excuse and enter the Kalapani region between China, India and Nepal or even into the Kashmir region between India and Pakistan?"
China, it may be noted, has already warned India of a full-scale military operation in two weeks if Indian troops do not retreat from Doklam.
As if this was not enough, Wang also said Bhutan had informed China that it does not recognise Doklam as its own territory!
"After the incident, the Bhutanese made it very clear to us that the place where the trespassing happened is not Bhutan's territory," she said, referring to the "incident" of Bhutanese protests in mid-June over China constructing a road in Doklam.
She also said that the Bhutanese "find it very strange that the Indian border troops are on the Chinese soil."
Bhutan had earlier asserted that the aforementioned road construction was "a direct violation of the 1988 and 1998 agreements" between it and China.=DNA
===========