China rolled over $2b loan to Pakistan, confirms Ishaq Dar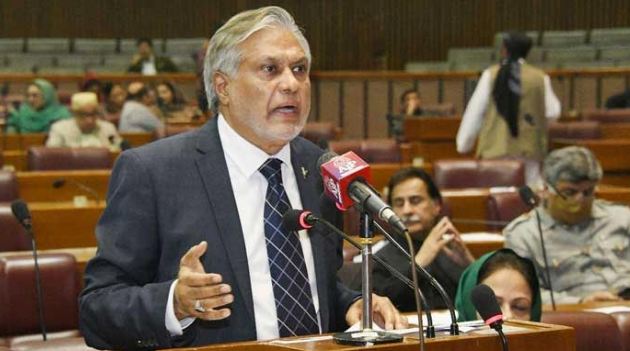 ISLAMABAD, MAR 31 (DNA) — Rejecting the rumors about the delay in Chinese loan rollover, Finance Minister Ishaq Dar has confirmed that Beijing has rolled over its $2 billion loan to Pakistan for one year.
Speaking in the Senate today on a point raised by PPP leader Raza Rabbani, he rejected speculative a report that appeared in foreign media that Pakistan is still awaiting the rollover of the Chinese loan.
Ishaq Dar said the rollover was made on March 23. He said the documentation vis-à-vis the roll-over also stands completed and it is no longer in the pipeline.
He further said currently Pakistan is having two types of safe deposits with China. One is between the Central Bank of China nad State Bank of Pakistan (SBP) and Islamabad is also doing business with the commercial banks of China including, Bank of China, ICBC and China Development Bank.
Islamabad is trying hard to get assurance of external financing from friendly countries to unlock the stalled loan programme of the International Monetary Fund (IMF). Earlier it emerged that the State Bank of Pakistan (SBP) is likely to raise the interest rate by 2 per cent at the upcoming meeting of the Monetary Policy Committee (MPC) as per IMF's demand. — DNA