China happy to see smooth power transition: Sun weidong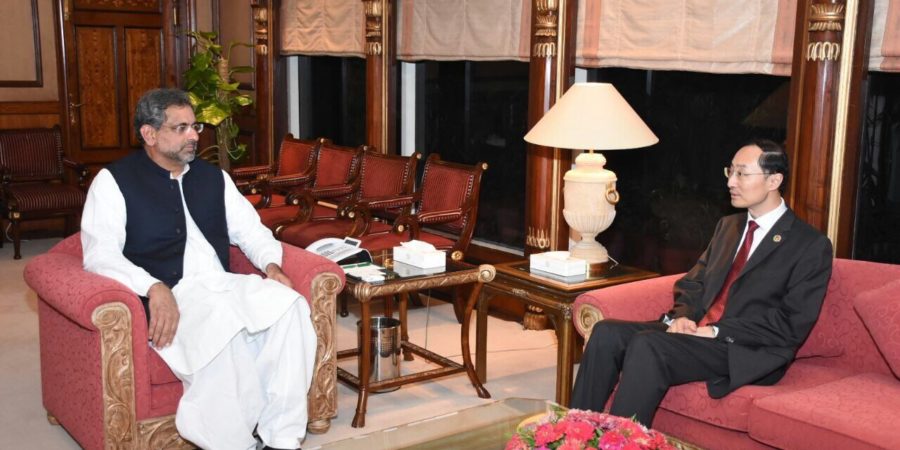 ISLAMABAD, AUG 03 (DNA) – Chinese Ambassador HE Sun Weidong called on PM Shahid Khaqan Abbasi at PM Office today. The Ambassador congratulated the Prime Minister on assuming the office of the Prime Minister of Pakistan. The Chinese Ambassador conveyed the congratulatory message of the Chinese Premiere to Prime Minister Shahid Khaqan Abbasi on election as the Prime Minister of Pakistan.
The Chinese Ambassador said that the Chinese leadership is happy to see the smooth transition in Pakistan and it will continue to support the government of Pakistan in the development and prosperity of Pakistan.
Prime Minister Shahid Khaqan Abbasi thanked the Ambassador and conveyed his good wishes for the Chinese leadership. The Prime Minister said that he will work to implement CPEC as it was being implemented, and he will personally supervise the speedy completion of all the projects under the CPEC. Beyond CPEC, our economic cooperation will further enhance, the Prime Minister stated.
The Ambassador said that China is a close friend of Pakistan and both the countries have strategic partnership. During the last four years, the bilateral relationship has attained new heights; under your leadership, it will further strengthen, the Ambassador stated. Under the leadership of Prime Minister Shahid Khaqan Abbasi, Pakistan will further prosper, the Ambassador further stated.=DNA
=============