China at UN – successful journey of 5 Decades and on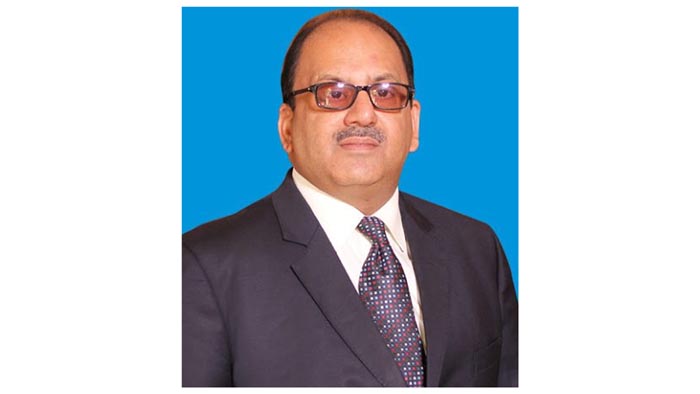 By Syed Ali Nawaz Gilani
"Bolstering Confidence and jointly overcoming Difficulties to Build a Better World", Chinese President Xi Jinping remarks at 76th session of UN General Assembly shows China's dedication for a Better World by all means and also China since restoration of its lawful seat in the United Nations since 25th October 1971.This is fact that the founding of the UN was a milestone in humanity's pursuit of peace and development and China was the first country to put its signature on the UN Charter. With an ink brush, the Chinese delegate solemnly left China's eternal imprint.
Unfortunately, the People's Republic of China, since its founding, was kept out of the UN for 22 years. Chinese people despite of this, never wavered in their will to safeguard world peace. They never halted their efforts for common development. China due to his actions to words various international issues able to won support from more and more countries and peoples.
When on 25 October 1971, the UN General Assembly at its 26th Session adopted Resolution 2758 with an overwhelming majority. It decides to restore all its rights to the People's Republic of China and to recognize the representatives of its Government as the only legitimate representatives of China to the United Nations. It was a victory for New China's diplomacy, a victory for justice and fairness in the world, and a victory for the purposes and principles of the UN Charter.
The great leader Chairman Mao Zedong once said, it was our fellow developing countries that "carried" the People's Republic of China into the United Nations. The meaningful word "carry" aptly captures the profound friendship between China and other developing countries. This is something that we in China will never forget. In the five decades since, China has acted in the same spirit by firmly upholding the legitimate rights and interests of fellow developing countries and speaking up for the developing world. Past, present and in the future, China always stands together with developing countries. This is fact that China's vote in the United Nations is always for the well-being of developing countries and for justice in the world. Keeping to the spirit of "carry", we will continue to strive for the collective rise of developing countries and make it a defining trend of the 21st century.
The China's past 50 years in UN were full of ups and downs.China always stays true to its original aspiration.As the world's largest developing country and a permanent member of the UN Security Council, China always honors the purposes and principles of the UN Charter, and vigorously promotes the spirit and approach of multilateralism. It has made tireless efforts and important contributions to development and progress of mankind.
China has set a good example in upholding the international order, bystrongly committed to democracy, rule of law and equity in international relations. China put forth the five principles of peaceful co-existence as early as in the 1950s, and has since faithfully observed them, contributing significantly to the formulation and development of the basic norms governing international relations. Over the past five decades, China has joined almost all universal inter-governmental organizations, signed more than 600 international conventions, earnestly fulfilled its international obligations, and honored its international commitments. From the Three Worlds Theory to the proposal for a new international political and economic order, from building a harmonious world to a community with a shared future for mankind, China has shared its wisdom and solution for world peace and development at every historical moment.
President Xi Jinping, with his vision for greater progress of humanity, has proposed building a community with a shared future for mankind. This major initiative rises above differences in social system and development stage, and rejects the zero-sum mentality and geopolitical calculations. It sets the common goal for different countries, different nations and different civilizations. The initiative is the banner of major-country diplomacy with Chinese characteristics in the new era. China will continue to take an active part in the reform and improvement of the global governance system under this banner.
China has honored its responsibilities for upholding world peace by having participated in around 30 plus UN peacekeeping operations and sent a total of over 50,000 peacekeepers, China has become the largest contributor of peacekeepers among the permanent members of the Security Council. China who is also the second largest funding contributor to the UN and UN peacekeeping operations. To date, 24 Chinese military and police officers have given their lives in the line of duty. Their sacrifice will always be remembered. Even now a days, more than 2,400 Chinese peacekeepers are on duty across the globe. China has also set up a standby force of 8,000 troops and a police squad of 300 for UN peacekeeping missions. They are ready to go anytime when needed to safeguard world peace. These few points shows then China's commitment to the UN charter.
China as a permanent member of the Security Council, has been actively exploring for solutions to hotspot issues in line with the spirit of the UN Charter. Like all other forumsChina has taken the side of fairness, upholding sovereign equality and opposing interference in other countries' internal affairs, power politics and hegemonies. China has taken the side of justice, adhering to equity and impartiality and opposing geopolitical rivalry and exclusive blocs. China has taken the side of peace, standing for political settlement and opposing the use of force and unilateral sanctions.
China was among the first to reach the UN Millennium Development Goals (MDGs). China has met 10 years in advance the poverty eradication target set out in the 2030 Agenda for Sustainable Development, reducing the world's poverty-stricken population by over 70%, which show dedication And devotions of Chinese Leadership and Peoples towards prosperity of the world. China being a responsible member of UN Security Council has made active contribution to addressing global challenges seriously.
In the global fight against COVID-19, China have launched as promptly as possible an emergency humanitarian operation, and have provided medical supplies to over 150 countries and 13 international organizations. President Xi Jinping has solemnly announced that Chinese vaccines will be made a global public good, and that China will be committed to ensuring accessibility and affordability of vaccines in developing countries. Till recently, China has provided 438 million doses of Chinese vaccines and raw ingredients to over 90 countries and international organizations. At the Global Health Summit l, President Xi announced the major steps China will take to support international efforts to defeat the virus, sending once again China's strong message of solidarity to the world.
Today when China is celebrating the 50 years of its presence after resumption of its membership at this historical point, China like always will continue to make all-out efforts in participating in UN affairs, safeguard the status of the UN, and promote the purposes and principles of the UN Charter. China will uphold the spirit of extensive consultation, joint contribution and shared benefits and the banner of true multilateralism, and, together with the rest of the world, forge ahead for greater peace and development of mankind! Happy China & UNO successful 5 decades journey & ahead.
(The writer is Secretary-General Pakistan China Friendship Association Khyber Pakhtunkhwa Province Pakistan His email is syeed.gilani@gmail.com)