CHINA -2022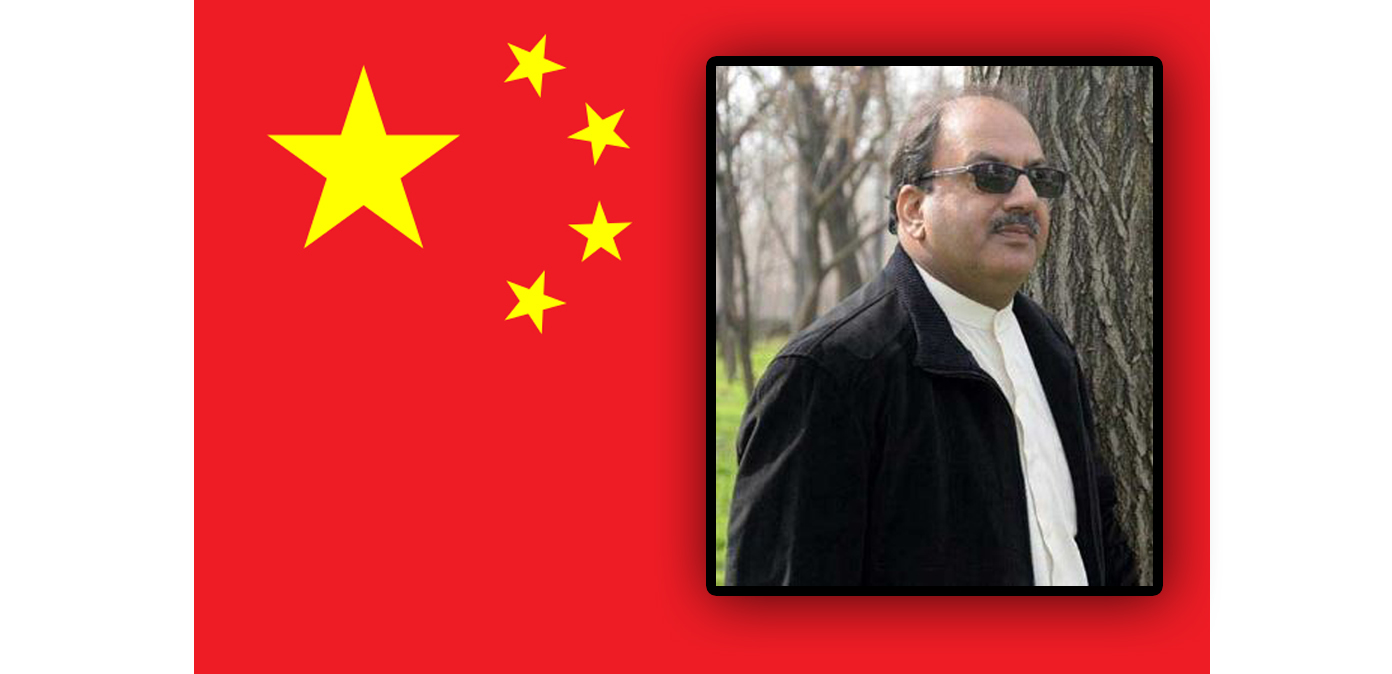 By: Syed Ali Nawaz Gilani 
China is committed to continue its successful journey in   2022 by celebrating successfully 100 years of Communist Party of China (CPC) the guiding force of today's China  and 50 anniversary of return to UNO and covercoming all challenges in 2021. After stepping on the dark side of the moon China announced the eradication of poverty. It has truly surpassed the entire developed world of today.
Thanks to China's rapid development this century is being called the century of Asia. On the one hand, the Communist Party of China has successfully implemented its microeconomic policy, beating the United States, Japan, France, Germany, and other major economies.  On the other hand, the initiative has taken the modern world by surprise.
The G7 countries are now planning to counter China led by the United States, but to provide Europe and the United States with the ideal consensus unity and funding will be required to counter it, which seems impossible due to differences between the countries.China's economic, military, and space power have been and will continue to be discussed, but today let us take a look at some of its greatest achievements in human history: the complete eradication of poverty. The Communist Party's 2022 plans, the completion of which There will be revolutionary changes in the world in general and in Asia in particular. Recently, the President of China has announced the eradication of rural poverty in his country, which is the worst thing in the world.Chinese President Xi Jinping's leadership has been credited with lifting nearly 100 million people out of poverty over the past eight years.According to Chinese President Xi Jinping, rural development and prosperity are of paramount importance. Xi Jinping has said that the development gap between urban and rural areas should be reduced so that the low-income population and the people of backward areas can also be developed.It is important to improve the living conditions in rural areas and promote the well-being of the farmers. The provinces that China has recently conquered against poverty include Xinjiang, Ningxia Hui, Guangzhou, Chuang Province, Si Chuan Province, Yunnan Province, and Gansu Province.Guizhou Province was the last place to achieve the ultimate victory in poverty alleviation. It should be noted that China has set a goal of complete eradication of poverty from the country by 2020. Yes, real steps have been taken to stabilize agriculture and promote rural life. Remember that by the 2022 Congress of the Communist Party of China, many things will have become clear. A decision of the third term of xi Jinping will also be made.Chinese President Xi Jinping referred to the 20th CPC National Congress to be held in 2022 as the cornerstone of agriculture. Emphasized the special importance of moving the work forward permanently. Now that China has overcome poverty, it is focusing on agricultural commodities and agriculture. The Chinese president has instructed that since ensuring the supply of basic commodities is an important strategic issue, efforts should be made to protect the grain and protect agriculture. Remember thatIn 2021, China's grain production reached about 683 billion kilograms, 13.4 billion kilograms more than the previous year, the seventh consecutive year that the country's total grain production has exceeded 650 billion kilograms. He clarified that grain production should be more than 650 billion kg for 2022, while hog production should be a stable and efficient supply of livestock, poultry, aquatic products and vegetables would be sufficient.In the last eight years, China has lifted the last 98.99 million poor rural people living below the current poverty line and removed all 832 poor counties and 128,000 villages from the poverty line. He called for greater efforts to ensure a large-scale return to poverty and sought to secure and consolidate China's significant achievements in the fight against poverty.Now let us talk about China's economic development and the steps taken by its rivals. However, it is clear that China is facing rivals and challenges in this field. China's Belt and Road Initiative project has been recognized around the world, but the G-7 countries are among the biggest rivals in the sector that want to challenge China's economic strength. There are differences; it makes sense that they will not be able to touch it. As we know, the group of the seven richest democracies has recently launched an infrastructure plan for developing countries to counter China's growing influence so that President Xi Jinping's Compete with the multi-trillion-dollar Belt and Road initiative.The world knows that in the last 40 years, after China's growing economic and military boom, it is looking for a coordinated response to Xi's growing insistence.The US President Joe Biden and other G7 leaders hope that their plan known as the Bild Back Better World (B3W) initiative, will reach developing countries by 2035. To help reduce the 40 trillion needed a transparent infrastructure will provide the partnership. According to a senior Biden administration official, so far they have not offered a positive alternative that reflects our values our standards, and the way we do trades.The United States-led G7 agreed on the need for a joint approach with China on trade and human rights and will use it to mobilize private sector capital in areas such as gender equality and equality.It was not immediately clear how the project would work or how much money would be allocated to it. In contrast, China's Belt and Road Initiative (BRI) scheme, launched in 2013, includes development and investment initiatives that extend from Asia to Europe and beyond. Many countries have signed agreements with China for cooperation in BRI projects such as railways, ports, highways, and other infrastructure. The Pakistan-China economic corridor is also including that, the 47 billion CPEC, which was increased to 62 billion. The project was launched by Chinese President Xi Jinping. CPEC is a framework and platform for comprehensive and effective cooperation between China and Pakistan. The CPEC is an important milestone agreed upon by the leaders of the two countries and it is with special emphasis on advancing the journey of construction and development through this mega project. It enters Pakistan from the Khanjarab area of Pakistan which passes through Gilgit and enters Khyber Pakhtunkhwa. The road then passes through Abbottabad and Haripur and joins the Peshawar-Islamabad Motorway. Here the road enters two major routes, the Eastern Route and the Western Route. The Western Route is a long route of 2674 km which is part of this corridor. This route starts from Attock city of Punjab and enters the Dera Ismail Khan City of Khyber Pakhtunkhwa. Passing through FATA, this route goes to Quetta city of Balochistan. Passing through Quetta, this route goes to Panjgur and from there to its original destination Gwadar. This is the only road that connects China to Gwadar by road. Gwadar is one of the deepest and most important commercial ports in the world. That is why China is investing billions of dollars in CPEC. Abad Motorway M3 is also included in this route. The Lahore to Karachi M5 motorway is also included in the same project, which covers a distance of 1,026 km. The major cities of Sukkur, Hyderabad, and Karachi are on this road. On the other hand, the 635 km Makran Postal Highway connecting Karachi and Gwadar Port already exists. It will open new avenues of development.
 Critics say that Xi Jinping's plan to modernize the ancient Silk Road trade route to connect China with Asia, Europe, and beyond is a vehicle for the expansion of Communist China. Beijing says such suspicions betray the "imperial hangover" of many Western powers that have humiliated China for centuries.Whatever the world may say, China has proved that it has emerged as a world power economically, militarily, and culturally. More than the colonial world seeks to gain from the massacre of human beings; China has achieved this by doing business with the world in peace and harmony and by raising flags in the world of science, knowledge, and research. China has stepped into the moon and space. This iron nation is being praised everywhere, so the anti-China world should also think that it should consider China as a competitive rival instead of an enemy so that instead of spreading more terror in the world should healthily Promote the world trade environment.( The writer is Secretary-General Pakistan China Friendship Association Khyber Pakhtunkhwa Province of Pakistan His email syeed.gilani@gmail.com)