Chicken price soars above beef rate in Islamabad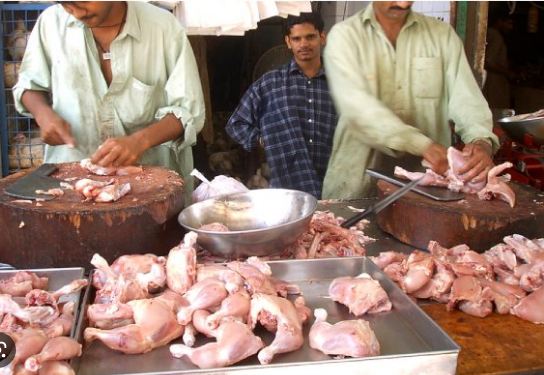 ISLAMABAD, Jan 07 (DNA): The chicken price has gone above the beef rate, reaching at Rs700 per kg in the twin cities.
In Karachi, chicken is being sold at Rs620 per kg while the per dozen eggs rate has been fixed at Rs295 per kg. Overcharging of the chicken price is being reported in several areas of the twin cities.
Social organizations have launched a campaign to boycott chicken. The increase is said to be an outcome of shortage of poultry feed.
Meanwhile, the prices of vegetables, pulses and fruit have also increased by manifold. As a result, people are facing difficulties. DNA
====