Charsadda Univserity Attack by Ansar Mahmood Bhatti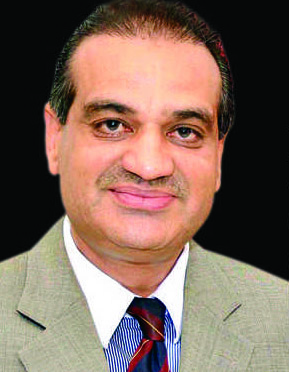 January 20 attack on Bacha Khan University, Charsadda was yet a cowardly attempt of terrorists in which 21 precious lives were lost, disturbingly reminiscent of the attack a year ago on another educational institution, Army Public School (APS), Peshawar. While the security agencies have already identified the masterminds that executed the gruesome attack, questions are being asked as to why such an attack was not prevented despite the fact that the security had been beefed up considerably in KPK and elsewhere after the APS tragedy. From the face of it, it appears the government machinery and the security apparatus did not learn adequate lessons from the APS incident.
As is evident from the ISPR assertions, the attackers came from Afghanistan duly backed by TTP leaders who are hiding in Afghanistan. Taliban's Geedar group claimed responsibility while another disowned it. It is still a mystery as to how these groups interact with media houses to tell them that they are responsible for this. Do they use phones, emails or any other means? Whatever may be their modus operandi, it should not be difficult with today's technological advancement to trace such communication. Interestingly, media houses too act hastily by airing such claims without verification and proofs. When a TV channel telecasts a news that a certain group has claimed responsibility it is immediately followed suit by the other channels without questioning the veracity of the news. We must not overlook the element of detraction in this whole exercise.
However, Pakistan immediately after the incident provided the Afghan administration with solid proof of involvement of people hiding in Afghanistan hoping that the Afghan government would initiate an action against them. Unfortunately this has not happened because Afghanistan which despite having both a President and a Chief Executive apparently does not have a potent government in place. It still is free for all environment and those who have the might are the true power wielders. President Ashraf Ghani may have a genuine desire to maintain friendly relations with Pakistan while on the contrary Chief Executive Abdullah Abdullah tends to maintain a diametrically opposite view point with regard to relations with Pakistan. He definitely has a more comfortable working relationship with India than Pakistan.
As regards Pakistan government's capability of tackling the menace of terrorism, there is no doubt that much is still to be done. The Charsadda tragedy has brought into focus the efficacy of the much coveted National Action Plan and the promised quick results which were to follow, have yet to be seen. This included at the forefront the establishment of military courts to try civilians for terror-related offences. Although these courts have sentenced some people to death and given life sentences to others, the establishment and operation of military courts in the long run will not help counter the very real terrorist threat facing the country. It is feared that the National Action Plan might ultimately meet the fate like the archives of the committees established to tackle one problem after another.
While we must glorify and honour the martyrs of such tragedies as the Charsadda attack, but the feelings of grief and admiration must be followed by most importantly, meaningful action to counter the terrorism that continues to plague our country. To do otherwise is an insult to the memory of the people we shed tears for.
The 1973 Constitution with all its amendments still has the capability to act as a unifying factor and rid the country of all menaces including terrorism provided it is followed and implemented in true spirit. Amendments and National Action Plan or any other plan meant for bringing peace and stability in the country need to be introduced in case the Constitution itself fails to deliver. It is quite interesting and intriguing as well that we do not want to follow what our Constitution prescribes and instead take refuge in other stopgap arrangements.
There is no doubt that panacea to all our problems and misfortunes lies in true letter and spirit implementation of our Constitution. If we fail to do this, unfortunately incidents like Charsadda and APS would continue to take place.